I hadn't read anything from Gena Showalter and decided to take on Awaken Me Darkly. The salacious cover reminded me of the Silk Stalkings series on USA Network, which I adore and own several seasons on DVD. I didn't know anything about the Alien Huntress series but I was game to dive into the audiobook.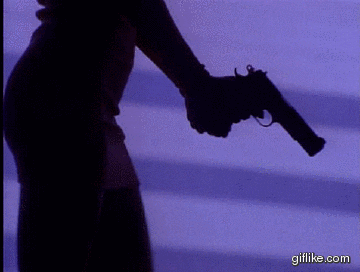 In this first book of the series, we meet Mia Snow, a rising star in the Chicago PD. She runs the Alien Investigation and Removal team of agents. They hunt alien criminals who break the rules. It seems most of the aliens are humanoid but with secret powers lying beneath the surface. Despite many of the aliens possessing enhanced strength, Mia seems to always get her collar. She is good at her job and a respected leader. She is a bit of a workaholic so her love life has been pretty quiet. That is until she locks eyes with Kyrin en Arr, a handsome and mysterious alien, on a serial murder case. The two become entangled after she risks her job to team up with him to solve the case.
After a premonition, Mia leads a dangerous bust to capture an alien suspect. During an interrogation, a victim ends up shooting Mia's partner, Dallas. He is fighting for his life and Mia is desperate to save him. Kyrin offers to use his alien healing gift in exchange for the release of his sister who was framed for the serial murders. But with a traitorous cop involved, Mia isn't too keen to trust anyone right now. She reluctantly agrees on the jailbreak because losing Dallas is not an option. What follows is a winding conspiracy that opens up old wounds from Mia's past. All the while Kyrin tempts her better judgment at every turn. They spend much of the book fighting their attraction. I'm not sure how I feel – SPOILER – about him kidnapping her to win her over. That didn't sit well with me, but she does turn the tables on him in the end. – END SPOILER.
If you're a fan of steamy enemies to lovers romances or tough as nails female characters, you'll probably enjoy this book. I'm not sure if I will continue this series, but I'm definitely going to read more from Gena Showalter.