Please note that I received this book via NetGalley. This did not affect my rating or review. This book will be released on October 22, 2019. 
I was hoping that this book could turn it around, but honestly I was just bored. You would think a book about time travel would be interesting, but it's really not. I think Brackston is hoping to set up Xanthe so have an epic nemesis like in her "The Witch's Daughter" series and I just cannot live through that mess again. This book doesn't hang together very well. Xanthe is not interesting at all. We have some pieces about her ability to "spin" through time, but no real information. We also have her talking to another character about this and my eyes glazed over. I wanted Xanthe to go back to Samuel and her protestations about her mother and her store just got annoying. We also have three love interests this time through and I just threw up my hands. The big bad was a laugh and a half and I just maybe snickered at the ending. Maybe next time Xanthe listens to someone.
Xanthe is trying to stay focused on helping her mother run her antique business in the town of Marlborough. Xanthe still thinks about Samuel, the man she met back in the seventeenth century. However, Xanthe is determined to not travel back in time. She had a hard time lying to her mother and she knows that she can't say back in the past. However, on a shopping trip with her mother, a chocolate pot "sings" to Xanthe. She doesn't know why it's calling to her and why it seems so reluctant to show her it's story. When Xanthe gets a vision that Samuel is in danger, she travels back in time to find out that he is being held prisoner and soon to be hanged for a plot against the king. If this isn't enough, Xanthe's ex Marcus is running around Marlborough trying to get her to talk to him again. And of course we have Liam still wanting more from Xanthe though she's told him she's not ready for a relationship.
I don't know, I should not have been hoping that Xanthe fail and stay back in the past. Her reasoning behind staying for her mother made me cringe a bit. I don't really see Xanthe doing what she loves, she's staying to take care of her mother and help her with her business. We hear how Xanthe is a really good singer, and I don't recall her singing that much this go round. Maybe once I think? It just seems as if all of her supposed passions are dried up. When Xanthe finally meets someone who knows about her abilities though she can't get information out of them. I started to get annoyed because it makes zero sense to me why it's not discussed. And then of course, Xanthe meets another spinner, or what I call a dark leaper (you Quantum Leap fans know what I am talking about). Honestly that is what jarred me a bit, I did start thinking about this book being a send up of Quantum Leap and then I started to see if I could find that series streaming anywhere.
I can't even say much about other characters. The most interesting one to me is a woman that Xanthe meets in the past who won't tell her much. We sadly don't get enough scenes with her and Samuel. Liam bugs me and Marcus sucked. We have Xanthe revealing her powers to someone and I was so bored with that that I started looking up Quantum Leap gifs.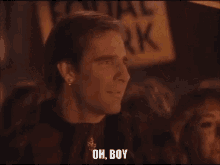 The writing read as forced to me a few times. I mean honestly this whole Samuel is in danger thing could have been tied up pretty fast. But nope, we have Xanthe jumping back and forth in time and dealing with nonsense from Marcus and going over her abilities with someone and then going back in time trying to deal with the evil leaper. Pick a story-line and stick with it please.
The flow was off and I kept going oh is she still on that with so and so? I just started to lose interest in this whole book by the 70 percent mark or so. It was a struggle to finish cause we have like 3 or 4 "endings" before we get to the dun dun dun one.
The book jumps back and forth from our time to the 1600s in England again. The only reason why I am giving this book 2 stars though is that Brackston obviously did research on chocolate houses in that time and place and chocolate pots. I didn't even know that this was a real thing and got interested in reading about them and liked the details we are given. At times the book reads as a history book, but it didn't bother me at all.
The ending is a cliffhanger and one wonders how Xanthe is going to get her way out of this one.