I was always going to love this book. If there was a book created for me, this would be it. All its missing to make it absolute perfection is a focus on the color purple. Its set in my favorite season, specifically on my personal high holy day (Halloween), featuring an adventure, some unrequited/unacknowledged love, pumpkins, snacks, and a goat on the loose.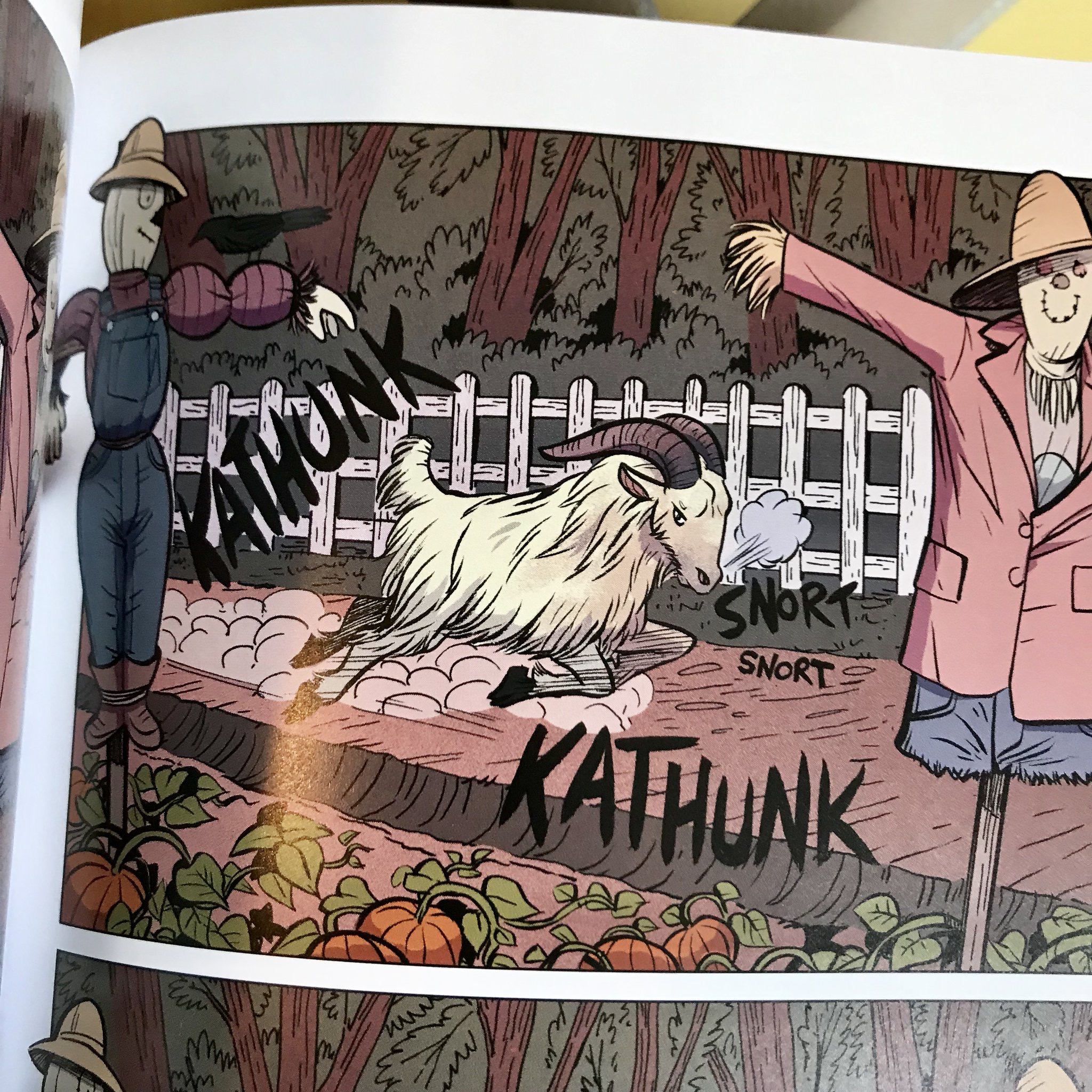 Seriously, Rainbow Rowell and Faith Erin Hicks nailed this delightful story of two friends spending their last night at work together before they head off to their own futures, unsure of what that really means.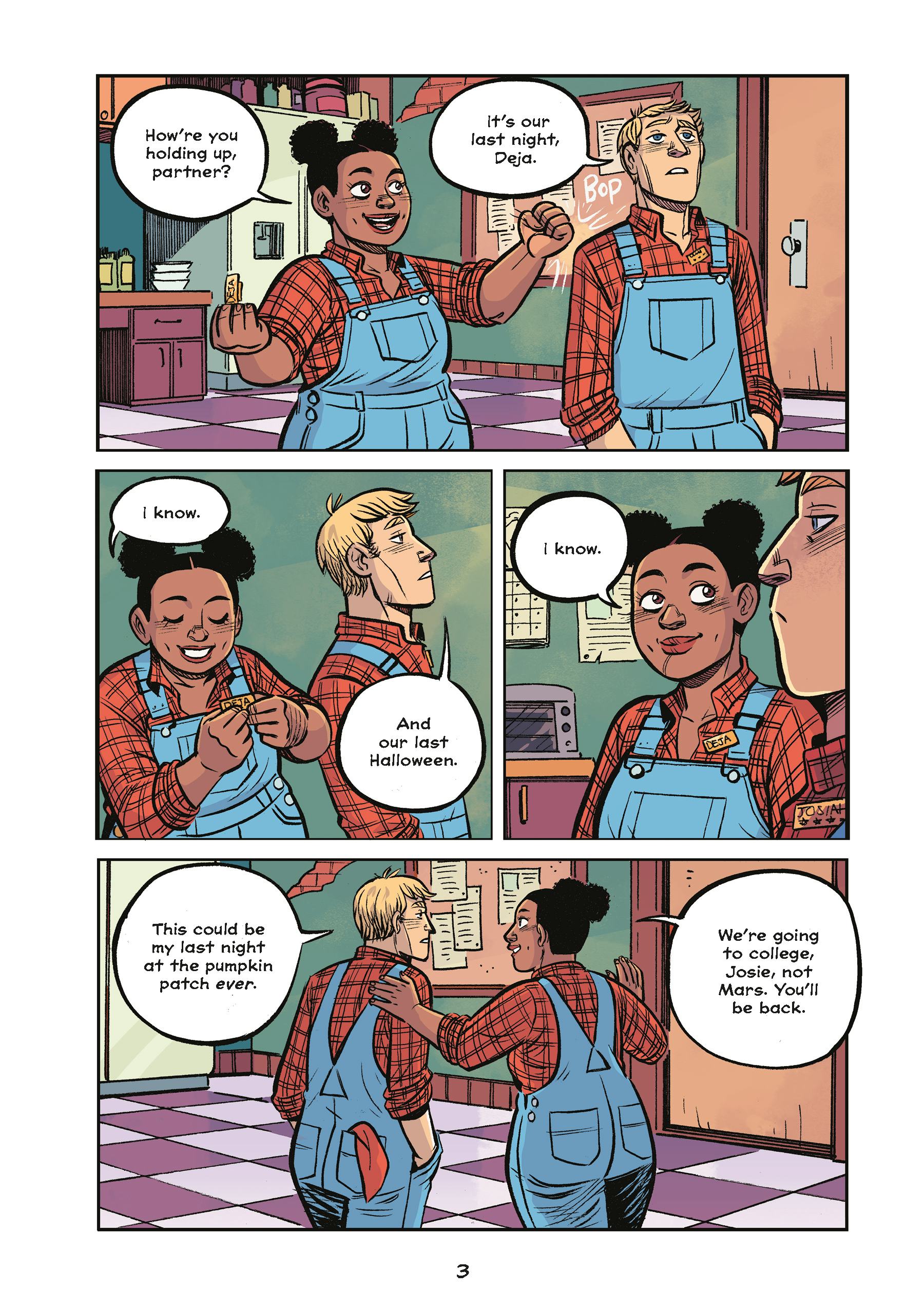 Pumpkinheads reminds me in the best possible way of my favorite short story from the collection My True Love Gave to Me by Stephanie Perkins and two of Rainbow Rowell's previous short stories (one that featured in that collection as well). The Perkins short story, It's a Yuletide Miracle, Charlie Brown, told the story of Marigold and North and featured a Christmas tree lot and two teenagers who might mean more to each other than they want to admit. On the surface there's big similarities with Pumpkinheads, we have two teenagers (seniors in high school) working at a Pumpkin Patch whom have a deep and abiding friendship. Rowell has previously explored the themes of capturing an adventure to know you've lived (Kindred Spirits) and friends who could be more (Midnights). She revisits those themes here and married with Faith Erin Hicks' beautiful graphic design, panel layout, and ability to capture moments as each character expresses themselves beautifully without words and we are treated to an exquisitely told story.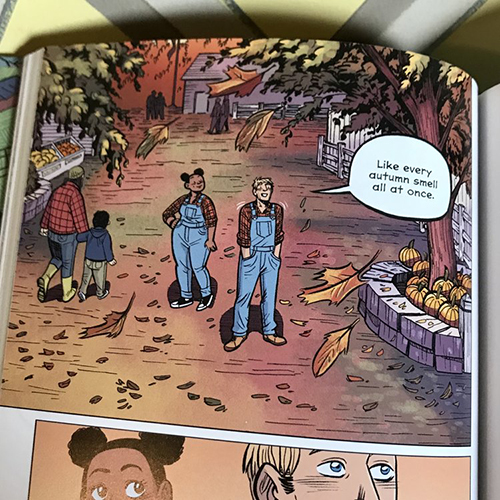 Go get this immediately and celebrate the best time of year.
Bingo Square: Illustrated
*bingo side note: it has happened again, apparently no amount of planning means that I can get to a bingo quickly. I am one review short of 4 different bingoes as I type.*