So here's the thing. I of course have seen the Disney version of The Jungle book cartoon. Also I have seen the cartoon about Rikki Tikki Tavi that used to play I think either on USA Network or Nickelodeon as a kid. I so wanted to live among wolves and buy a mongoose. My mom said nope to both things. So when I read this the other day, I had no idea this version had the Mowgli stories as well as a few others (I did not enjoy) and then Rikki Tikki Tavi. I am wondering If I blanked on the fact that Kipling was behind not only the Jungle Book but Rikki Tikki Tavi.
Per usual my rating is based on my ratings for the individual stories.
Mowgli's Brothers (4 stars)-So this story tells how a man-cub named Mowgli came to live with the wolves. How Shere Khan stalked him as a child and how his wolf-mother said one day Mowgli would see Shere Khan dead. We also get Bagheera and Baloo who first stood and ensured Mowgli's way in the pack. FYI, I read parts of The Jungle Book in English class and I don't recall the writing or the way that everyone sounds like a character out of the Bible. I used to hate that in English class all we got was excerpts of work and then at the end had to answer questions. So the last thing I remember reading was that Mowgli left the jungle behind and went into the village of men. Or maybe I am getting that messed up with the cartoon. Who knows.
Kaa's Hunting (4.5 stars)-This is a story that takes place before Mowgli's Brothers with Mowgli not listening to Baloo and getting himself kidnapped. Bagheera and Baloo request the services of a python, Kaa. FYI, I don't like snakes.
Tiger! Tiger! (5 stars)-The last tale of Mowgli and what becomes of Shere Khan.
The White Seal (1 stars)-I was just bored. I have no idea who any of these characters were and don't recall even hearing about them as a kid. Somehow this story felt all over the place.
Rikki Tikki Tavi (5 stars)-Kind of a jerk, but I loved our little mongoose who kept this family safe and him doing what he could to take out the cobras. I did feel bad though that Nagaina lost all of her young. 
Toomai of the Elephants (2 stars)-I honestly had to re-look this one up since it totally faded from my head. Story about a young boy named Toomai who ends up seeing the elephants dance at night and is praised for it. I wish I had liked it more. Felt like Kipling was going for more of a Mowgli vibe.
Her Majesty's Servants (2 stars)- The Viceroy of India is set to receive a visit from the Amir of Afghanistan. Various animals end up getting spooked and then talk amongst each other. I read this last before falling asleep and just scratched my head a bit. It also is kind of messed up because the animals talk about being afraid of war and death, but they are forced to be there due to man. But somehow they all march and do what is expected of them and everyone is impressed. Eh. Maybe I missed something.
Interspersed throughout are songs that Mogwli sang and one of the birds singing of Rikki Tikki Tavi's victory, etc.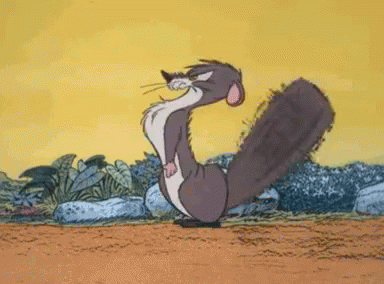 I honestly don't know where to stick this. I can do Classics or School since I read some of these stories (not all of them) for school, but think I will just go for the "Classics" square since I didn't read all of them. And this way I can review "Beloved" for Banned Books and "Where The Red Fern Grows" or "Expectations" for Back to School. Hmmm.