As soon as I saw Grave Witch by Kalayna Price in The Ripped Bodice bookstore, I knew I'd probably love it. The series is about Alex Craft, a grave witch who consults with the Nekros police. Her grave magic allows her to raise shades. Not to be confused with ghosts, shades take the form of the body just before it died and contain the soul's memory. This is a pretty handy skill to have the victim's shade testify in their own murder case. Grieving relatives hire her to speak to relatives or settle insurance issues. She also identifies bodies for her friend Tamara, the medical examiner and uncovers clues on homicide cases for her friend John. In this universe, magic is no longer in the shadows. The fae and witches came out 70 years prior, but not humans have yet to accept them. To police themselves, the fae have the FIB (Fae Investigation Bureau) and witches have the OMIH (Organization of Magically Inclined Humans).
In the first book, she works on a high profile murder case where the shade she raises is the first allowed to give direct testimony in court. Exactly what she needs to get more clients, right? Well, her life becomes dangerously complicated after her estranged sister begs her to investigate the death of the Governor. She wants Alex to prove their father, the Lt. Governor, is innocent. The problem is her father has all but disowned her for being a witch. He is part of the Humans First Party and shipped her to witch boarding school when he realizes Alex can see the dead. Despite the bad blood, Alex takes the case and offers to identify a Jane Doe in exchange for a quick session with Governor Coleman's body. Out the blue, the shade attacks Alex and then Coleman's body only stirs up more questions. John is taken on the case by Detective Falin Andrews who isn't happy with a grave witch poking in his case. Unfortunately, Alex has become more involved than she first realizes when assassin takes a shot at her outside. Thus, Alex and Falin must team up to solve the case to save her life.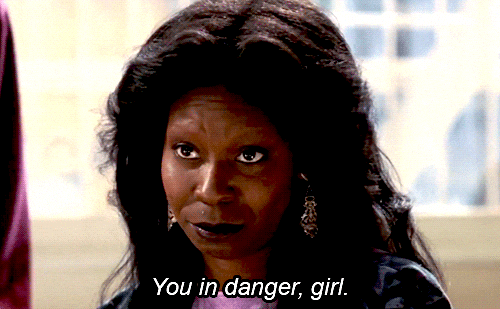 Besides the very hot detective, Alex has a ghost witness and gets intel from her soul collector friend. Alex dubbed him Death and he has been her secret friend since she was five years old. He also happens to be darkly handsome and very into her. Cue the supernatural love triangle for our protagonist.
*mild spoilers for upcoming books*
In the sequel, Grave Dance, Alex is still reeling from the life-changing events in the first book. She consults on a new case involving unidentified severed feet and fae glamour. She must go snooping into the hidden world of the fae to solve the case. It also doesn't help she struggles to control a new power. In the process, she learns she is on the shit list of The Winter Queen, who rules over the part of Fairy connected to Nekros. She must navigate their complicated politics if she's to survive. And the love triangle rages on with both men becoming even more interested in her. She doesn't exactly have time to date either of them seriously especially with magical monsters popping up all over the city.
The third novel, Grave Memory, has Alex officially opening up a private eye firm with her best friend, Rianna, another grave witch. Her friendly ghost, Roy, is back and declares the broom closet as his new office. Barely open a day, they stumble upon a suicide down the street from their office. But something fishy is going since the man's ghost swears he didn't kill himself. He was about to have a baby with his wife. His last memory was at a bar and the next just moments after jumping off a building to his death. The evidence all points to no foul play, but Alex agrees to work for the ghost's widow. After raising the shade, Alex's grave magic uncovers a supernatural serial killer. As for romance, this book takes her relationship with Death to a new level.
I didn't intend to get hooked on a new paranormal romance, but here we are! I like that Alex doesn't necessarily seek out danger, but it always seems to find her. Lucky for her, she has lots of friends and two love interests who step up when things get hairy. With each book, we learn more about her family and heritage, which is a mystery of its own. There is a nice balance of romance and mystery involving supernatural beings. But this time no vamps or werewolves like in The Hollows or Sookie Stackhouse books. There are strong similarities to Darynda Jones's Charley Davidson series, which I started for CBR10. Both protagonists can see the dead, consult as private detectives, AND have potential love interests named Death! Charley, however, is a grim reaper while Alex is a witch specializing in the dead. Although both supernatural hunks make their protagonist's hearts flutter, they have very different personalities. Alex is a witch who isn't all powerful in magic, which makes it unique and interesting enough for me. If you're a fan of any of the series I mentioned, definitely check out Kalayna Price's series. She recent released book 6 and I'm halfway there in only a few months.
Read more of my pop culture musings on my personal blog.