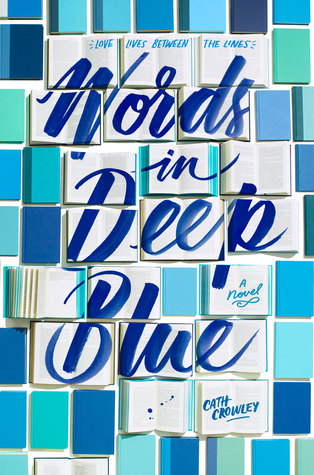 This is a really sweet novel, set in a rather magical bookstore. It's almost too sweet, but the author balances out the poems and hidden notes with a girl recovering from a tragedy, and it plays perfectly.
"There should be a disconnect button you can push when someone leaves: you've fucked me over; therefore I no longer love you. I'm not asking for the button to be connected to an ejector seat that removes them from the universe, just one small button that removes them from your heart."
Three years ago, Rachel wrote Henry a note — a love letter, despite the fact that she knew he didn't love her back. They were best friends, but Henry was obsessed with his flighty girlfriend Amy. But Rachel wanted him to know how she felt before she moved away, so she wrote the letter and stuck it in a book Henry loved. And then the morning she left town, he overslept and she left without speaking to him. Now, she's moved back, and Henry and Amy have broken up again. But while their timing may be better, Rachel is struggling with a secret — her brother Cal drowned and people in her hometown don't know. Meanwhile, Henry's parents are divorcing and fighting over whether or not to sell their bookshop.
The book is filled with the kind of things that might make you roll your eyes in a romcom — a "letter library" in a used book store where people pass notes, lots of missed connections and misunderstandings, situations where if one person just SPOKE UP things would be resolved. But it's populated by very realistic characters — I spent the entire novel either wanting to strangle Henry or hug him — and the backdrop of the bookstore and the beach went a long way towards softening my heart.