James used to be a happy boy who loved to play until one day he has to go live with his two Aunts who hate him and make him work way too hard. He never gets to play anymore! One day a mysterious man hands him a bag of magic seeds and tells him that they can make all his wishes come true. James runs home to try it, but oh no! He trips and spills the seeds on the ground.
Behold next day there is a giant peach. James climbs aboard (as you do) and inside a bunch of insects have been transformed into giants as well. They have a merry old time until the peach starts rolling…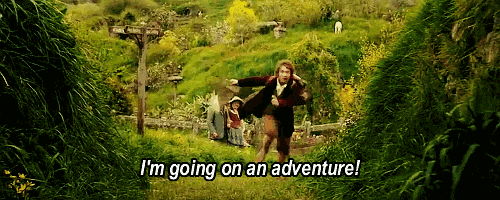 James and the giant peach is very sweet and well-written with some cute facts about the function of the creepy crawlies of the world. The language is funny and surprising with some long song interspersed. I wasn't a major fan of these songs, but for reading out loud to your kid at bedtime I suspect they're perfect.
All in all a fun read, that's perfect to grow up with. I didn't though, so I'm giving it a stone cold bitch rating of three stars.
CBR10Bingo: Birthday. Roald Dahl would have been 102 this year on September 13.