Do you ever finish a book and just KNOW you're about to get thrown into a book rut?
For me, it happens when I unexpectedly end up reading the perfect book at the perfect time. I rush to finish it, even though I fear nearing the end because it means it'll all be over soon, and this world I've been living in, these characters I've become friends with, will soon be gone. As soon as I close the book, I wish I could start it all over again, yet I know it won't be the same because I already know what happens. (Though, I do still often skip back a few pages so I can experience the ending again.)
When I finish books like this, and risk slipping into a book rut, I immediately have to jump into another book, any book, but it sometimes takes a few tries to find the right one. It's impossible to find what I really want to read, which is another book that is exactly like the one I just finished, that makes me feel the same feelings, but that I haven't yet read, so…it's an impossible scenario.
Anyway, this is the scenario I found myself in after I finished The Madwoman Upstairs by Catherine Lowell. I don't remember how this book ended up on my TBR pile, or what made me pick it up at the library recently. I wasn't even that excited to read it, despite the fact that it's about books and I love books, duh. It was one of those happy times, though, that it turned out to be the exact right book for me to have picked up at that moment. I got way more into it than I thought I would.
It is, by and large, not a perfect book, but it hit all the right notes for me. It's a little bit of a scavenger hunt, but like a low key one. It's a lotta bit of a love story, but like a low key one. It's a coming of age tale, in a wholly not low key way because WHOA Samantha calm down (but, like, you know she won't because remember being twenty?). Yeah.
Samantha Whipple is the last living descendant of the Brontes. You know the ones. They're all famous and stuff, and I'm sure you've read at least one of their books. You know the ones. They're full of broody gentleman.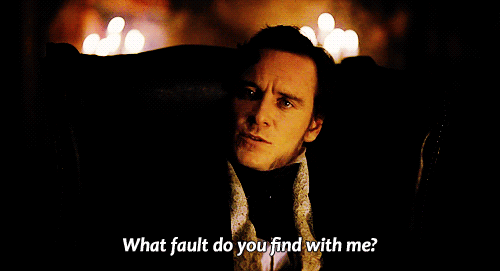 Samantha's father died when she was 15 and, five years later, she's arrived in England to study at Oxford, where her father had always told her to go. Her father was an eccentric man, full of contradictions. He was insistent that she receive a top notch college education, yet he'd never received one himself. He placed a lot of stock on knowledge, yet allowed Samantha to believe (and propagate!) completely incorrect information because he thought miscommunications were funny. He was an alcoholic, a philanderer, and a bit of a dick. Samantha, of course, adored him.
When Samantha gets to Oxford, she finds her room is located at the top of a dark, cold tower, far away from another living soul. She soon meets her professor, a stern, attractive, young man named James Orville III, who she soon forms an antagonistic relationship with, one that (verrry) slowly moves in the opposite direction as James gets pulled more and more into Samantha's orbit, and her quest to find the inheritance she is sure her father left her.
Thus begins a story of a father's legacy to his daughter, his daughter's journey to find it (and herself), and the poor souls who get pulled in along the way.
I can totally see how someone reading this would find Samantha exasperating and annoying, or think that James Orville's treatment of her borders on cruel, as he is often dismissive of her admittedly ridiculous ideas at times. However, something about it all completely worked for me. I found the dialogue between Samantha and Orville to be delightful, and it often drew out an unexpected laugh (out LOUD even). Samantha's inner voice reminded me a bit of Eleanor from Eleanor Oliphant is Completely Fine, another book that I loved (…yet have not reviewed oops).
Your mileage may vary. The love story reminded me a bit of the romance in Uprooted, something I know some people did not care for, but I'm always going to be a sucker for "two people who don't really like or know what to do with one another falling in love against their will." Blame Han and Leia.