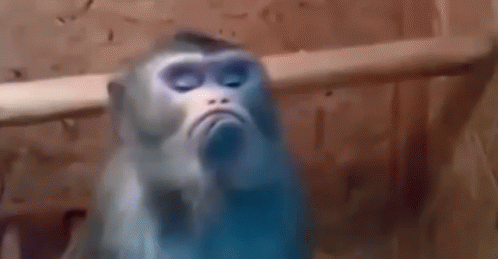 Right, so this series and I are definitely not getting along. I'm still going to finish it because everything I said in my review of the last book, and also a little adversity every now and then has got to be good for something, even if that something is an exercise in perseverance and willpower.
The Time of Contempt is more of what I didn't like about Blood of Elves: a bunch of talky-talky from set-dressing characters and, generally, an experience that rips off the superficial hallmarks of epic fantasy from superior series without inheriting any of their soul. These books have a lot of fans, and look, I get it. I have some genres and sub-genres that are like, "oh, it's got THAT? I'm so in." And this book has THAT, probably for a lot of people: it's classic vaguely medieval European with magic and monsters epic that also has warring kingdoms and a major beef between humans and elves. The Witcher himself is a really interesting character, too (it's a shame that he's barely in this book.)
It's not really a great sign that this book felt longer than it actually is. It's only ~330 pages, or about 10 audiobook hours, and most of that just seemed extraneous, because there's only really one (okay, two) thing(s) worth knowing: everyone is hunting Ciri, the elves because she has elven heritage, and the humans because they don't want the elves getting their hands on her; Ciri got separated from Yennefer and Geralt and is out on her own. That's it, and, sure, a lot of "middle books" have a part of the story where the characters are on the run, but this one is so weird because of how unfocused it is. There are arguably three main characters, but none of them get a lot of agency and things just tend to happen to them, and those things are often told to them in weird expository infodumps (Geralt: What is happening? / Random: [2 page explanation of everything Geralt missed while he was napping in between chapters]) or, worse, explained by completely unrelated characters entirely elsewhere, as if Sapkowski was looking for a way to do omniscient narration without just doing it. It all just makes the book so narratively slow and draggy and wastes the potential of the main characters since they're in the backseat of their own stories.
The scale of this thing makes me want to believe a lot is happening, and certainly warfare between elves and humans is no small thing, but it's hard to care about it when the writing betrays an unwillingness to cultivate intimacy between the reader and the characters. A lot of classic epic fantasy was written with this authoritative, somewhat stuffy Voice, and I think these books are trying to ape that, but where those books worked and this one does not is that those books didn't forget to continue developing their characters across the entire story arc. Geralt, Yennefer, and Ciri were established reasonably well, but since then they've remained static and fallen victim to the whimsy of the plot. It's not particularly compelling, even if the plot were doing something unusual and exciting, which it's not.
By the time I'm done reviewing this series, I'm at some point going to have to touch on the f-ed up gender representation, as I'm sure it will not improve in the future books, but I'm too tired to do that today.