Second Grave on the Left is Darynda Jones' second book about Charley Davidson, full-time grim reaper and private detective. Charley doesn't have a hood, just a gun and the ability to see dead people. She helps them cross over literally through her body as a portal to heaven.
Book two begins with Cookie, Charley's neighbor and receptionist, dragging her to a diner for a potential case. When they arrive, the client Mimi is nowhere to found, but she scrawled a name on the bathroom mirror. Suddenly, Mimi's husband shows up asking questions. He thought Mimi was having an affair, but there's something more sinister afoot. He confirms the name on the mirror was an old classmate of Mimi's that died in high school. Cookie begs Charley to take the case to find Mimi. How can Charley say no? Especially after the police suspect the husband of foul play. It seems quite a few of Mimi's classmates have already turned up dead. Also, a mysterious pair of thugs come to Charley looking for Mimi as well. Charley isn't in the mood to share her findings with men who make violent threats.
BEWARE MAJOR SPOILERS BELOW
Charley's case isn't the only threat of danger in her life. She is in lust, possible love, with the fugitive Reyes Alexander Farrow. A man she physically met in high school, but apparently has known all her life. He seems to show up as hooded figure, very similar to the stereotypical reaper form, when she is in imminent danger.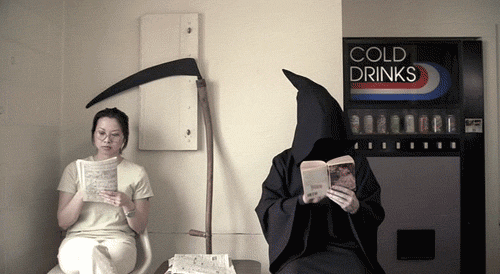 Reyes can astral project to speak and touch Charley. Did I also mention he's the Son of Satan? Charley has fallen for the ultimate bad boy. Book one ends with this insane revelation along with his jail break from a secure hospital where he was in a coma.
In book two, her police detective Uncle Bob has her under surveillance hoping she will lead him to Reyes. If that wasn't enough, demons are torturing Reyes to get to Charley. She is a literal key into heaven, which would be very very bad if Satan (aka Reyes' Dad) had control over her. This leads to an impasse of epic proportions for their relationship. Reyes wants to shed his corporeal body and embrace his full supernatural powers. But this means, Charley and him could never be together in physical form. Or he could possible die. He's willing to take the chance. Charley isn't. He communicates with Charley sporadically as he grows weaker from savage attacks. Charley can sense his pain, but can't help him. He has hidden his body and forbids her to find him. Nevertheless, she is determined to rescue him despite not knowing much about demons or how to fight them. Thankfully, her grim reaper powers give her slight edge over a normal human.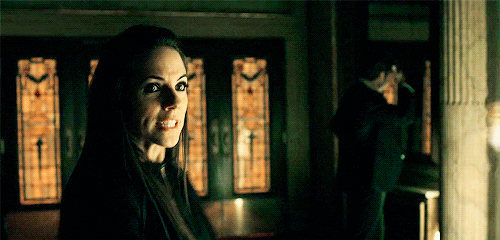 As I was dying to learn more about Reyes, this novel did not disappoint. However, it ended with even more questions for Charley's character. There weren't many sexy times in this book since Reyes was chased by demons for the majority of the book. This predicament revealed a more dangerous edge to his character. I shouldn't be surprised since his character did grow up in actual hell. But he was very rough with Charley all in the name of being the over protective Alpha Male. I'm not completely turned off by his behavior, but it was unsettling. Thus, I'm not exactly rooting for Charley to end up with him in whatever form Reyes takes in book three. If you are a fan of supernatural detective stories, the Charley Davidson series is worth reading.
Read my review for First Grave on the Right (Charley Davidson Book 1) here.