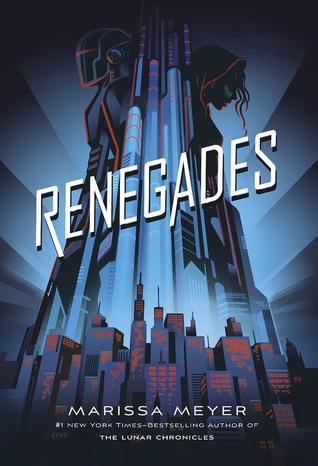 Renegades, the first book of a superhero duology by Lunar Chronicles writer Marissa Meyer, starts out a bit rough, but it ends up becoming an enjoyable enough read that I'll probably check out the second one whenever it comes out. The story is told from two perspectives: Nova, aka Nightmare, who can cause people to fall asleep with her touch, and Adrian, aka the Sentinel, scion of the reigning superheroes in a fictional city. The setting is our world at some point in thefuture, as Nova is identified as Filipina-Italian. The book begins with a bunch of exposition about how people started developing superhero powers and anarchy reigned for 20 years, with various gangs constantly fighting for power. Eventually, the chaos is distilled into a fight between the Anarchists (villains) and the Renegades (heroes). The good guys won, taking control of the city and training new Renegades to run it. See how exciting that description was? Welcome to the first several pages of Renegades. I gave the exposition some serious side-eye, and I probably would've been kinder to the first half of the book had it not been there. Writers, trust your readers! Show, don't tell! Etc., etc.
After tragedy befalls her family, Nova is raised by the leader of the Anarchists (Meyer apparently forgot to google what "anarchy" means?), then by the other Anarchists after his death. After the Renegades win, the Anarchists are exiled underground (literally), and Nova grows up outside of the society of the city. Meanwhile, Adrian's superhero mother is killed, and he is adopted by two of the most powerful Renegades (a highly celebrated gay couple—the 20 years of anarchy at least seems to have rid society of bigotry, so that's neat). A few times throughout the book, Nova refers to the Anarchists as villains, which bugged me. When we meet the Anarchists, they're plotting to bring down what they perceive as an oppressive regime; wouldn't they view themselves as heroes? It seemed like Meyer gave into the tropes of a superhero story by demarcating the heroes and villains when otherwise the story aims to live in the gray area between those two camps.
Nova and Adrian's sides in the ongoing bad blood between Anarchists and Renegades were chosen for them by the authority figures in their lives, and they both start to question the beliefs impressed upon them. For example, Adrian grows frustrated that his dads have become so focused on city administration duties that they forget to do badass superhero vigilante stuff all the time, like invading a building they suspect (without much evidence) is being used by the Anarchists to plot the Renegades' downfall. (This opinion did not sit well with my lawyer brain.) He creates his alter ego, the Sentinel, by using his power—the ability to bring his drawings to life—to tattoo himself with useful extra skills like flying, but he doesn't tell anyone about his new identity. He uses this alter ego to pursue Nightmare, who referenced one of the only clues he has about his mother's murderer during their first face-off.
Believing the Sentinel to be a secret Renegades project, Nova goes undercover and wins a spot on a Renegade squad led by Adrian, and she begins to work alongside people she'd previously fought against, who turn out to be pretty nice people actually (to her mind, at least; these characters aren't especially well-developed). Much of the conflict of the story is built around the tension that Adrian is desperately searching for Nightmare while Nova seeks any and all information about the Sentinel; meanwhile, Adrian and Nova begin to fall for each other (it's a YA novel, after all). This conflict seems completely unbelievable to me, as it's barely a step above Clark Kent/Superman in terms of obviousness. Nova hides herself under a big hood, while Adrian has a helmet on, so, sure, they can't see each other's faces in alter-ego mode. But if they were actually into each other, I'm pretty sure they'd easily recognize voices, mannerisms, body frames, etc. And they'd probably pick up on those mysterious disappearances while the alter egos save the day.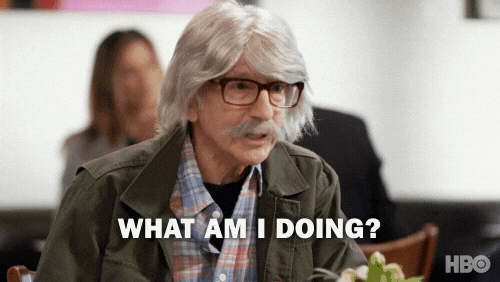 A minor conflict that I appreciated more was between Adrian's ability to create pretty much anything basically out of thin air and Nova's knowledge of technology and science, which she uses to develop new gadgets and weapons. Meyer barely touches on it, but it seems like an interesting frame to play with the concept of privilege—i.e., Adrian grew up the son of the most powerful people in the city, and he's able to create whatever he wants with pretty minimal effort, while Nova grew up without any of the city's comforts and had to have the hustle to learn everything she needs to know to survive. (Granted, her bonus superpower is that she doesn't need to sleep, so she's had extra time to learn.)
The book ends with a pretty predictable twist, but it's enough that I'll probably pick up the next book eventually to see what happens. I'm glad I listened to the audiobook, because multitasking probably helped me enjoy it—it's rather long at 550 pages, or 17 hours, and several Goodreads reviewers complain about the length.