"You couldn't turn on the TV without hearing about the missing teenage girl. Sixteen years old. White. Middle class. Very pretty. No one ever seemed quite as outraged when an ugly woman went missing."
I will admit I was not immediately into this book. It opens from the point of view of a father writing to his dead daughter which was a bit overly emotional to me. Then cut to one insufferable woman who hates on the other mother's at her daughter's basketball game all while munching down on junk food. Cut to other woman whose life is perfect (except for the ankle monitor she just got of). And then she follows her husband into an alley where they're mugged and he dies.
There is a missing girl through all of this, but the main thing is that Claire and Lydia are sisters. And their sister Julia went missing 20 years ago.
I'll summarize the rest of the plot in a David Tennant gif: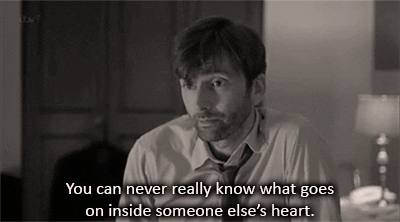 After a while the book picks up in pace and I will say to its credit that the story line is very satisfying. It mostly plays out the way you suspect and the twists are not in the whodunit, but in the way the main characters grow and evolve as they are faced with new knowledge.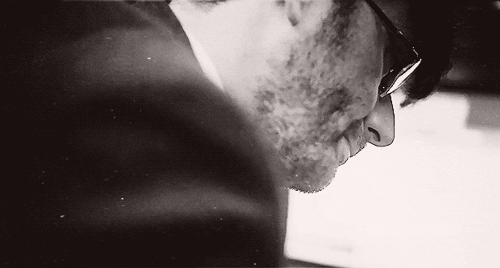 But man, is the plot bleak. And not only is it bleak. It is GRAPHIC. I would not say the graphic parts are gratuitous, but man are they rough. They are for real and at times dealing with the whole "the man I loved was not who I thought he was" on top of it, it was really tough. So my initial thoughts were challenged in the best way. I left thinking that the way women are portrayed, as tough, as flawed, as loving, as loving in flawed ways, it was amazing.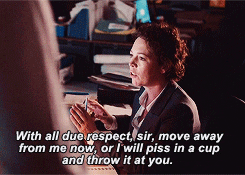 AND the main character was prepared. She had done self-defense. She knew how to get out of sticky situations. She knew everything there was to know about how to get out of being abducted and it didn't help one fuck when the actual shit went down. I LOVED THAT. Because that's how it is. Women can take as many self defense classes as they want, they can be taught to react in all sorts of dangerous situations. But the criminals will get smarter and we'll just be back to square zero. Take that every man whose ever told me to scream, to fight back, to not walk back home alone in the dark. Whatever we do, it won't matter till the men STOP FUCKING RAPING US.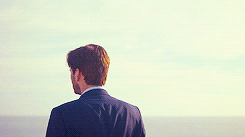 (spoilers)
Which leads me to my only gripe. The father. He was just SO consumed by his grief. He never let the investigation rest. And it just broke my heart to see the mother, carrying on, trying to be a good mother to her remaining children and the dad just being consumed by the investigation. I was actually a little bit pissed off that he was right in the end. He shouldn't have been. The women kept living, the women figured it out. The man just made it all harder. He was like fucking Mark from broadchurch. He sucked the oxygen out of everybody else's grief.
(end spoilers)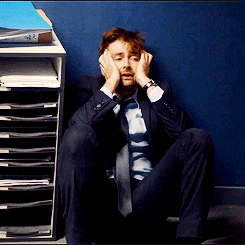 Anyways. This is a good thriller. A satisfying read. Order sushi, stay in, devour this. Look up David Tennant gifs afterwards to feel better.