As per the blurb:  Karin Slaughter returns with a sophisticated and chilling psychological thriller of dangerous secrets, cold vengeance, and unexpected absolution, in which two estranged sisters must come together to find truth about two harrowing tragedies, twenty years apart, that devastate their lives.
This was a deeply disturbing book – well written, with great attention to plot and detail, but overall disturbing.  I would warn anyone thinking of reading this that it contains highly graphic violence to women, with scenes of torture and rape that are almost too much at times.  If that bothers you, or is a trigger in any way, steer clear of this book.  At times, I wondered why I kept reading, but I did want to find out how it ended.  (I was waaay out of my historical romance comfort zone with this one, and I'm sure I had this expression more than once!)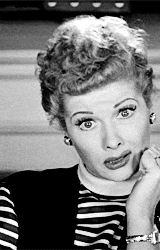 It starts off fairly well with a father's letter to his missing daughter, Julia.  She had disappeared 20 years prior, seemingly into thin air. Sam, the father, had been obsessed with searching for her, and eventually committed suicide.   Her two sisters, Claire and Lydia, have grown up and lived their lives in different ways.  Claire is the wife of a multi-millionaire in Atlanta and Lydia is a single mother ex-addict dating an ex-con.  They have lost touch with each other, until Claire's husband Paul, is brutally murdered.  Claire herself had a brief stint in jail, after attacking a tennis partner with her racquet, but otherwise she's been the typical society wife who hasn't had to worry about anything.  After the funeral, however, she begins to discover that her husband was not the upstanding person she assumed he was.  There are a lot of terrible things in his life that he kept secret from her, and it sickens her to realize her life was a sham.  In desperation, she calls Lydia, and the two sisters are quickly pulled into the dark underworld of Paul's life.
The story builds up the tension, and it becomes clear that young pretty women have gone missing for several years, and Julia's disappearance may be part of that.  Secrets are slowly revealed, and the tension mounts as the two women try to get to the bottom of the mystery.  They can't trust the local police, of course, though in real life there would be a lot of different avenues they could have pursued rather than go it alone.  The other thing that was slightly annoying was the trope of pretty cossetted Claire suddenly becoming street smart, while Lydia was portrayed as insecure and uncomfortable with her weight in comparison to her sister.  I couldn't really connect with either one of them, to be honest.
In conclusion, I've watched my share of criminal shows and movies, in particular Criminal Minds which is often creepy as hell; however, this book often seemed over the top with the depiction of violence.  I think that a lot of the content could have been trimmed and toned down and the story would have been more compelling.  Again, I can't recommend it without a warning to read at your own risk.