"Like all great novels, "Freedom" does not just tell an engrossing story. It illuminates, through the steady radiance of its author's profound moral intelligence, the world we thought we knew." From NYtimes
That quote makes me want to vomit. What is it about Jonathan Franzen that brings out the white men? The "let me explain how awesomely brilliant and true and beautiful this book is"-men?
This book is shite. And I've been reading a lot of reviews to figure out why people love it. The best answer that I can give is that it is full of IMPORTANT THEMES disguised as being a story about real people. Except the people in Freedom, do not seem real and the IMPORTANT THEMES are vomited into your face in a steady stream of a classic case of "author speaking through his characters".
"You may be poor, but the one thing nobody can take away from you is the freedom to fuck up your life whatever way you want to."
The more I think about this book the angrier I get. I've only found one critical review. It is a very good one and if you hate the book you should read it: smaller than life
"Use well thy freedom."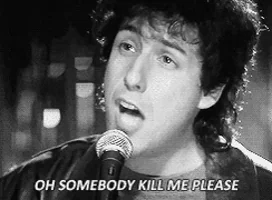 This book is unnecessary.
There is an unnecessary scene where someone digs through their own feces. There's an unnecessary amount of talking about environment and then later about truck parts, literally pages and pages that my eyes just glazed over. I skipped them and nothing was lost.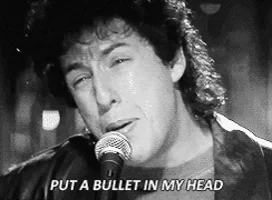 "The reason this system can't be overthrown in this country," Walter said, "is all about freedom. The reason the free market in Europe is tempered by socialism is that they're not so hung up on personal liberties there. They also have lower population growth rates, despite comparable income levels. The Europans are all-around more rational, basically. And the conversation about rights in this country isn't rational. It's taking place on the level of emotion, and class resentments, which is why the right is so good at exploiting it."
It starts out strong and fun with introducing Patty and Walter Berglund and a "something" that happens and then it goes back to tell us the story of how they got there. It's interesting in the beginning, then there's (of course) several unnecessary detours of the plot. For some reason we are subjected to a long section about their son, Joey Berglund, that gives us nothing interesting all while introducing an endless row of unimportant characters in some semblance of portraying an inner conflict that, then, is ultimately never resolved anyway.
All of this would be tolerable if the writing was good. But, you guys, the writing is so very bad. Fucking bad, as Jonathan Franzen would probably put it. Dull and repetitive; Without style to mask the lack of substance, I was bored. It was all tell and no show, every time the reader might have had an original thought Franzen made sure to throw in a carefully constructed rant that showed us the true meaning of what was happening.
Although I found the narrative from Patty's perspective somewhat interesting it was bogged down by clearly being Franzen talking through his character. From Patty's perspective he is safe in his adoration of the white male and every woman in this novel is only there to adore a man. Patty loves Walter, Richard, and her son Joey. Lalitha loves Walter even though he's married and gives her nothing. Connie just wants to be allowed to love Joey, he doesn't have to give her anything at all. The characters that do not pine for men, like the daughter Jessica or Patty's mother, are not heard at all.
In the end it's mostly about Walter and, in a round about way, how everybody loves him. He's an unremarkable, unintelligent, mediocre white man. The "something" he does that is written about in all the papers is having a mental breakdown in front of some customers. After we've witnessed him silencing poor people and people of color over and over. Still though, Walter can do no wrong, he gets his happy ending anyways. Which I suppose, is the realest thing about this novel. All ends well for the white man.