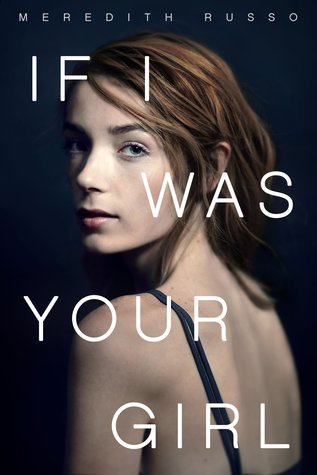 I am on a new medication that apparently causes insomnia. Unfortunately, I discovered this at 1:30 on Saturday morning, while at a friend's house. I woke up, on a strange couch, and could not fall back asleep for anything. Since I wasn't home, I couldn't just turn on the TV or grab a book or whatever. So I went on Overdrive, downloaded this book, and read the whole thing.
"For as long as I could remember, I had been apologizing for existing, for trying to be who I was, to live the life I was meant to lead."
Amanda has moved in with her dad and started at a new school, eager to forget the events of the previous year, which we see in flashbacks. Amanda has recently transitioned to female, after spending years feeling miserable as a boy named Andrew. She wants to live her life now, but she's terrified of someone finding out her secret. She slowly begins to make friends, and things quickly escalate when she falls for a boy named Grant.
The book is good: well-written, interesting-enough characters, a plot that works. The flashbacks to Amanda's childhood give a lot of insight. But mostly I'm just thrilled that YA exists like this now. I feel like this book is one more tool to help educate teenagers about trans issues. It feels important, and that seems to matter even more than the story itself.