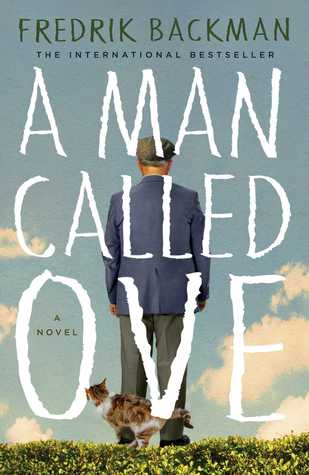 Oh, I loved this book. I think I may be the last person on the planet to read it, but I'm so glad I finally did!
"We always think there's enough time to do things with other people. Time to say things to them. And then something happens and then we stand there holding on to words like 'if'."
This man called Ove works with his hands. He doesn't like books or foreign cars or cats. He's experienced a lot of tragedy in his life, but doesn't dwell on it. He does his job, pays his taxes and keeps order in his neighborhood. So when a new family moves in next door and refuses to let him remain in his curmudgeonly state, his whole world flips upside down.
This book reminded me so much of The Unlikely Pilgrimage of Harold Fry, despite the fact that Ove and Harold could not be more unalike. Still between the sparse language (which may be in part due to the translation), the unexpected humor and the lonely old man in the middle of it all — parallels can be drawn. This book is touching without being sappy, which is hard to find. The humor, some of which gets a little dark, helped buoy the schmaltz. And I loved the neighbors — Parvaneh may be one of my favorite characters so far this year!