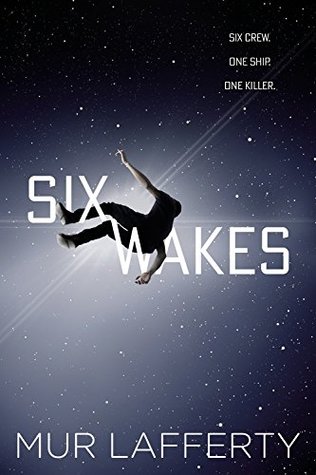 This was some excellent science fiction, if you're in the market!
Six Wakes starts on the spaceship Dormire,  sometime in the future, where cloning has become a basic way of life. The book opens with the rules of cloning, including rules against suicide (with the exception of doctor-approved euthanasia), outlining inheritance law and banning certain genetic modifications. It's also illegal to have more than one clone in existence at a time.
So on the spaceship Dormine, we have six (surprisingly well-fleshed out) characters, all of whom are reawakening as clones after some horrific accident/murder. These six, all of whom have criminal pasts, are responsible for taking a colony ship with 2500 passengers to another planet. So, with the help of their AI, they have to piece together what happened on the ship. Unfortunately, when they awakened this time, none of them possessed any memories from the previous 25 years.
So it's a locked room mystery, and one hell of a ride. As we learn more about each clone's past, each one becomes more and more suspect. What's great is, you're in the mind of each clone but they don't possess any memories — so it's REALLY hard to guess whodunit. Even if you're not a sci-fi fan, I bet this would appeal to just about any mystery lover!