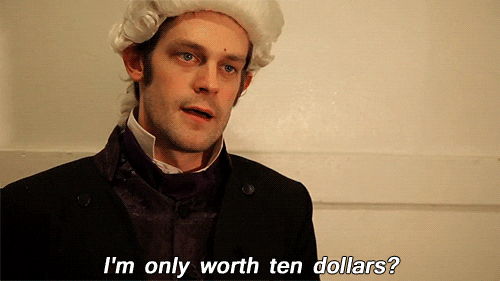 I'm not a great reader of biographies or even non-fiction. However, after learning so much about Alexander Hamilton through the musical, I decided to take a deep dive into the actual history of Hamilton's life. I expected this biography would be interesting and informative, but I did not anticipate how moving and readable Chernow's book would be. This book with 731 pages was practically a page turner.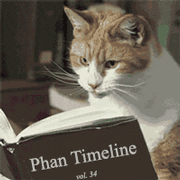 I'm a fan of pared down writing with no unnecessary diversions. If you read through my past reviews you'll find plenty of complaints about writers and editors who should have killed a few more darlings to make a better book. Most books don't need to be the size of a brick to get across the story, but this one did. I wasn't bored once while reading this. Chernow (or his editor) should teach classes in streamlining writing.
Of course, it didn't hurt that this book was about one of the most interesting characters in history. It took nearly half a century for the family to put together Hamilton's writings, letters, and papers and for John Church Hamilton to finish his father's biography after several other would-be-biographers gave up. It's not hard to see why Lin-Manuel Miranda was so inspired by the Chernow's biography.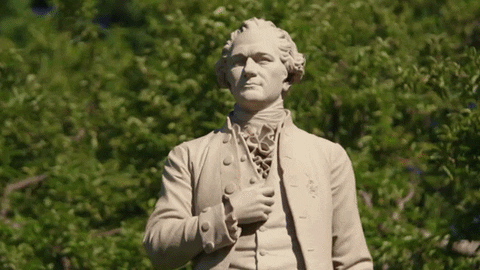 There's no way to sum up all I learned about Hamilton's life, but here are a few interesting tidbits:
Hamilton may have been even more illegitimate than previously thought. His mother lived for many years with James Hamilton, however, Chernow shares circumstantial evidence that supports the theory that Alexander was possibly the son of Edward Stevens, the man he clerked for after his mother passed.
Though he was one of Washington's top aides during the Revolutionary War, he thought much more of Washington's skill as a statesman than as a military man.
He was inclined to attend Princeton which had revolutionary leanings, but instead attended the loyalist leaning King's College (now Columbia) because they were able to give him more leeway in his accelerated coursework. His love of New York developed quickly!
Hamilton wasn't so sure about the finalized constitution but literally spent the rest of his life defending it in an effort to help the new union succeed, most notably by writing the majority of The Federalist Papers. Despite his efforts, his adversaries would float rumors about him being a secret monarchist for the rest of his life and beyond.
Many historians liken Hamilton working Secretary of the Treasury as more of a prime minister figure, functioning as head of the government, while Washington functioned more as head of state. His work in the treasury intersected so many parts of government that he was the force behind much of Washington's first term.
Our financial security as a nation can pretty much be laid at the feet of Hamilton's genius. The version of Hamilton portrayed in the musical is just the tip of the iceberg.
Learning about Hamilton's actions while in the midst of the Reynolds affair was infuriating. Dude had so many opportunities to break away and get out clean but just kept digging himself in deeper. Word of the affair would probably not have made its way to the public if James Monroe hadn't fucked the Hamiltons over. When he visited Eliza post-presidency, she basically told him to get the fuck out of her house if he wasn't going to apologize.
Hamilton not only would eviscerate his opponents in the press under pseudonyms, but he'd also write "pseudonymous commentaries on his own pseudonymous essays."
If you're at all interested in this fascinating man, I highly recommend picking up this biography. Based on the strength of this work, I'll definitely be reading Chernow's biography of Washington in the future.