Trigger warning: Rape. 
I read this for Romance Book Bingo: Wedding Bells square. If I have to read this horrible book I am going to make it count towards something.
Lord. Some of my favorite romance reads do not age well at all. Can we just say right now, that forceful marital relations (rape) between the hero and heroine is just appalling and gross to read about. I get it, those were the times, but I don't want to read about it if I can help it. Marcus sucked and I wanted the Duchess to run off and leave his butt somewhere. Plus they were first cousins and no, just a thousand times no. My gross out sentiment was running high while I was reading this. And the Duchess also drugs and forces the hero to marry her and man I don't think I am on anyone's side in this.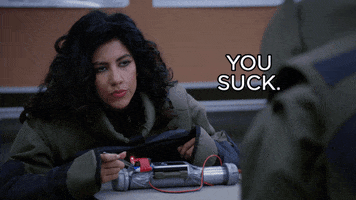 The Wyndham Legacy follows Marcus (hero) and the Duchess (heroine). We find out that the Duchess is the illegitimate daughter of the Earl of Chase. He instructs his daughter she is to marry the new Earl of Chase, her cousin Marcus and Marcus doesn't inherit if he doesn't marry the Duchess. We have the American side of the family coming over thinking they will get some money (oh joy, terrible Americans) and this whole book was a who who of who do you hope gets it first.
I don't even get this book. Marcus who does rightfully have a bone to pick with the Duchess drugging him and marrying him against his will is just terrible. He rapes his new wife twice and verbally abuses her almost until the end of the book. One time when he threatens her she defends herself and knocks him unconscious. I recall in later books they are all in love, but did I just block this mess out when I was a teenager? I hope I wasn't swooning over this mess. Man, I probably did. I am just going to hang my head in shame right now.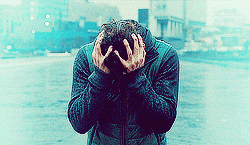 The Duchess is called that since she is aloof and cold. Well shoot, you get why quick and in a hurry why she acts this way. It's a defense mechanism from Marcus and others who would hurt her. Him goading her in order to get her to break was way too "The Taming of the Shrew" for me. You get repeated references to the Duchess being a bastard which someone means she is less than any other human being in the room at any one time. I wish she had told Marcus to pound sand.
There are "love" scenes, I skipped over them so I can't tell you much about them.
Secondary characters are so paper thin and evil you have to wonder why in the world Marcus and the Duchess even let them anywhere near them. The only saving grace were the servants in this one. They needed to just kill everyone and take over the estate.
The plot is really just about the fact that Marcus and the Duchess could lose their sizable inheritance if they don't stay married. The whole book is just people trying to off them. The flow is bad, we just go from one awful scene to another when eventually Marcus is all sorry about all those times I raped you.
The ending was just a quick wrap up of things, and also of Marcus and the Duchess being in love.