Trigger warning: Rape
The heroine saved this book. Also though the hero did too eventually. A legacy of husbands only bedding their wives for an heir, and for them to wander along the moors being all sad and aloof was just flat out stupid. I maybe said that a few times. A family tradition of being cuckholded is some alt-right (you are Nazis!) crap. We have an appearance by Marcus and the Duchess (also we get to read about Marcus talking about how much his wife loves sex) and I just hate this couple more and more. I refused to re-read The Valentine Legacy (Legacy #3) because I don't hate myself that much. There are too many plots happening in this book though. We have Caroline looking for King Mark's treasure, North's household of only men who hate women, someone is trying to murder Caroline, kidnapping, and young women who have gotten themselves into the family way, rape, and oh women who are not married and pregnant are thereby damaged goods so rape is actually okay, etc. I was over it by the time I got to the final page. Still not as bad as Legacy #1 though.
Caroline Derwent-Jones runs away from her guardian who is making a lot of noises that he doesn't consider rape a bad thing. As she flees, she finds herself saved by Frederick North Nightingale, Lord Chilton. I definitely get that Coulter was going with a Heathcliff vibe with North, but thank goodness though he completely does not live up to that brooding mess. We find out more and more that North has missed his mother (after his father exiled her) and falls in love with Caroline because she is so alive and loving to him.  If the book had just dealt with Caroline and North and his weird household that would have been enough. But somehow Caroline has inherited a house full of young women who are in the family way. I can't even with this whole sub-plot. She is also looking for King Mark's treasure when she has free time.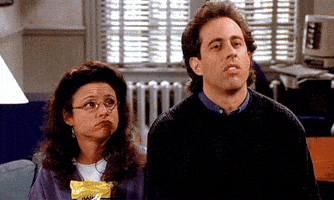 The writing at times doesn't work, and the whole Lord of Chilton's supposed to be aloof and cold thing was beyond stupid. The all male household could have worked and been funny, but honestly, it goes on too long for me to really care anymore. The flow was all over the place though. I think because of the multiple sub-plots I just found it hard to follow what was going on. If we had stuck to one thing it would have been fine.
The setting is typical Regency England only the whole Caroline being so feminist at the time was not working at all. I had the same issue with this while I was reading "Stalking Jack the Ripper" too. It makes for a good modern female character being so in your face about equal rights, but if it's not taking place during England's Women's Movement it really doesn't work for the time period. Women do not have equal rights period. And Caroline not having to worry about her and her husband's reputation for dealing with a home full of unwed teen mothers was stretching things way too much.
The ending was eh. I am still confused about it. Probably because we have the treasure found, Caroline's would be murderer identified, and blah blah blah other stuff happens. I threw in the towel here and just gave up on reading "The Valentine Legacy".