So my first ever Cannonball review and boy I wish it didn't have to be this book.
One of the things I want to achieve with my cannonball is to reawaken my love of reading. As a teenager through to my early years at college I loved reading but somewhere along the way, like an old friend, I lost touch with my passion for books. Don't get me wrong I still read a couple of books a year usually on holiday but that side of me that always had a book on the side of the bed went away and I would like to find it again. Along with that I would also like to read outside my comfort zone – Scif-fi and fantasy – and read for want of a better word the "canon" of great books alongside what I would usually read.
So with that all out of the way
Great expectations is the story of a life told by the man who lived it. We follow Pip from his earliest adolescence to maturity, from his rural home to bustling London, from poverty to wealth and from Naiveté to wisdom. Pip narrates his tale to us directly with hindsight after the events have all taken place and is able to give insight into how these events shaped him to the man he became. We spend every moment of this with Pip and thus the whole novel hinges on one key detail.
Is Pip and by his extension his story interesting?
All literature is subjective but I found Pip a remarkably uninteresting protagonist. It seems that at every stage of his life the events he is caught up in act upon him rather than he acting upon them. He almost never takes control of his own fate, makes a decision for himself or just commits to any action that isn't immediately thrown at him. We spend the entire novel with him and yet I could not tell you a single interest, hobby, or detail that make him as a person. At one point just before a crucial third act twist we learn that he has a bookshelf full of books and enjoys reading and I am not exaggerating that this is literally the first and only time this comes up. We follow Pip from around age 7 until his mid-twenties and beyond the events we witness I have no idea how Pip spends his time, he has no job, has no romance (more on that soon) a very small social circle and yet I could not tell you what a typical day in the life of Pip looks like. One whole section details Pip and his best friend Hebert falling deeper into debt and yet we never see any of the partying, shopping and dining out that has supposedly led them to this calamity.
I suppose I should give a brief summary of the actual plot rather than just attack Pip. The story opens with a young Pip around the age of 7 in a graveyard when he is accosted by an escaped convict. He helps this man by stealing food and tools from his sister and her blacksmith husband Joe (Pips mother died in childbirth and his sister is his only living relative). The convict is rearrested fighting with another escaped convict and Pips life continues for some time (Dickens is somewhat vague on ages or time passing) when he is invited to go the house of a Miss Havisham a lonely spinster who lives a life frozen in time at the moment her heart was broken. The clocks are all stopped at 8.40, a wedding cake lies decaying and she wears the wedding dress she should have been married in complete with only a single shoe (she was only wearing one shoe when she heard the news of her being stood up and thus only one shoe since). Can we just take a moment to talk about the wedding dress that she has worn every day for over 20 years? Damn they made things to last back in the 1790s.
Pip has been brought to the house to play in front of Havisham and there meets Estella Miss Havisham's adopted daughter of roughly his own age. This going to play at Satis house continues for some time until Havisham arranges for Pip to become apprenticed to Joe. Unfortunately, Pip in spending time with wealthy Havisham and sophisticated Estella has become embarrassed by his lowly born life and vows a course of self-improvement, learning and general aspiration which pays off when a mysterious benefactor gives him with "Great Expectations" money, property and the start of a new life in London.
That summery takes us only to about a quarter to a third though the novel and yet I can detail it so well because literally every memorable thing that happens to Pip happens there. When first reading I assumed Pips desire to learn, to improve, to become "an uncommon Scholar" would be a driving force of Pips life
I mean he takes lessons with a relative of Miss Havisham (where he meets his best friend) but the content of these lessons are never mentioned and the idea of improving himself virtually disappears.
So does the rest of the novel follow a great romance with Estella?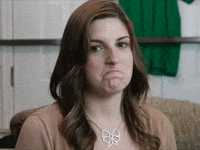 I had heard that one of the primary faults of Dickens was his characters could be somewhat one note and holy spider covered wedding cake is Estella that. If I cannot think of a single trait of Pips I cannot think of literally any memorable thing about Estella. She has been raised by Havisham to hate men to get revenge on her behalf to "break their hearts" (side note: Pip I know your only young but if the strange old woman keeps whispering "break their hearts" into the girl you have decided it's your destiny to be with READ BETWEEN THE DAMN LINES!!!). Pips desire for Estella has no basis in anything grounded he basically sees her as a trophy he that will be given to him when he comes of age and gets his expectations. I know this is a Victorian novel and that standards and culture have changed since but there is no other way to think of their relationship, they barely talk, have nothing in common other than Havisham and Estella not only makes no mention of wanting to be with him but actively states she has no interest in him. And yet Pip pines for her through his adolescence through his coming into money, though even being told that his entire notion of them being arranged to be together was never even considered he still believes they should be together. His feelings for her amount on the whole to this
So did I like anything about the book? A few of the characters were interesting though none were fleshed out. Miss Havisham has become an iconic character of English literature and it is easy to see why she is a unique figure, mysterious and interesting. Joe, the husband of Pips sister is a strong grounding force honest, compassionate and a true friend to Pip he is most prominent in the early part of the book and is much missed thereafter. And a few other characters, Jaggers the lawyer, Wemmick the clerk at the law firm and his "aged parent", Biddy who becomes Joes partner have their moments. However, the sum total of the novel is just bland. Prior to this I had read A tale of two cites also by Dickens and the contrast is almost night and day. I read that over 2 months ago and yet scenes in that, the storming of the Bastille, Darnays trials, Dr Manettes struggles with his sanity, Jerry Crunchers vile treatment of his wife and later repentance all stick out firmly in my mind. The final chapter was so moving that I have listened to it (I audiobooked both tale and expectations) several times be itself. Expectations on that other hand has nothing that stands out, and certainly nothing to match Sydney Carlton walking the streets of Paris reflecting on life and death. So to go back to my first gif – Great expectations, it wasn't all I had hoped for