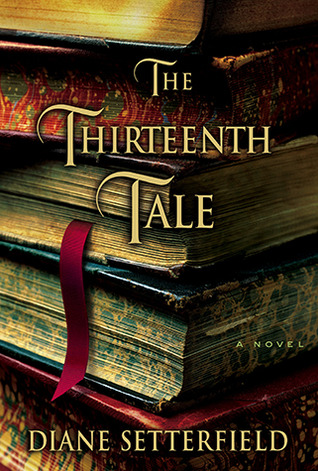 A couple of you recommended this one, and I'm so glad you did! It was a great read — full of books, mysteries and secrets.
"All children mythologize their birth. It is a universal trait. You want to know someone? Heart, mind and soul? Ask him to tell you about when he was born. What you get won't be the truth: it will be a story. And nothing is more telling than a story."
Reclusive author Vida Winter has tapped a young biographer named Margaret Lea to write her life's story — a story that Winter has guarded jealously for years, wrapping it in lie after lie. But now, as she reaches the end of her life, she's decided to tell the story to Margaret — under the condition that she ask no questions, and allow the story to unfold from beginning to end at Winter's chosen pace. What follows is a pretty incredible tale, involving family secrets, the inherent creepiness of twins, and the occasional murder. Margaret finds herself more and more wrapped up in it as it progresses, and begins to discover some secrets about herself.
The writing is excellent, the tone appropriately gloomy and creepy, and the ending totally took me by surprise. Thanks for the recommendation, guys!