So, I don't really know where to begin with this book.  I gave it one star here, but I think that's even too much. It's so horribly bad that I was tempted for the first time ever to throw a book against the wall.   You may be wondering why I continued reading, and so did I but it really turned into a hate-read.  Seriously, it's written like bad fanfic and it turns out that it was originally Twilight based fanfic!  (Not to say there isn't good fanfic out there, because there is.  This wasn't it.)  Oh how I wish I had known that when I started reading, but it explains so much.  The basic premise is so very much like '50 Shades of Grey' as well – older sophisticated man meets shy, virginal, naïve young woman, obsession ensues.  The author claims it was inspired more by Dante and his muse, Beatrice, and there are many (so many) references to that in the book.  Only this time around, there's no kinky sex – the intimacy between men and women here is sacred and romantic like angels and fairy dust.  The underlying theme is that the women who want sex for the sake of sex are bad, and the virginal angels are perfect.
"When a man kneels before a woman, it's a gesture of chivalry. When a woman kneels before a man, it's unseemly."
"Sex is properly understood to be not only physical, but spiritual—an ecstatic union of two bodies and two souls, meant to mimic the joy and ecstasy of union with the Divine in Paradise. Two bodies joined together in pleasure. Two souls joined through the connection between two bodies and the whole-hearted, enthusiastic, selfless giving of the entire self."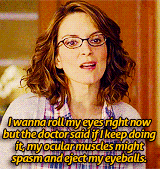 Gabriel Emerson is a professor and Julia Mitchell is one of his students.  He's arrogant, rude, condescending and domineering.  When Julia shows up in the class, she is tongue-tied at his first question and earns the nickname 'Rabbit' from one of her classmates.  Her whole demeanor is awkwardness, blushing, lip-biting, and staring at her shoes.  In fact, she blushes so much and so often her cheeks must've been perpetually pink.  Sound familiar so far?
As it turns out, there is some past history between the two that isn't made apparent at the beginning of the book.  Julia is friends with Rachel, Gabriel's sister (actually he was taken in by Rachel's family, sort of a foster situation but they consider each other brother and sister).  After Gabriel has a mega blow up at the family, Julia seeks him out and the two of them have some sort of tryst in the apple orchard.   At the time, she was only seventeen.  He does feel that he knows her from somewhere, but the memory is more like a dream.  Of course, he becomes obsessed with her but it takes awhile before he realizes who she is (after a drunken binge that results in him vomiting on her).  She could have spoken up sooner and told him, but I think she hoped that he would magically remember her and whisk her off her feet for blissful sexy times.  She even sleeps with a picture of him under her pillow.
The more I read, the more I kept shaking my head and wondering what the hell did I just read?  One of the biggest problems is the head-hopping that goes on.  The POV is constantly switching between people like a ping-pong ball – between paragraphs, sometimes between sentences.  Then there were some flashback sections that appeared out of nowhere that threw me off as well.
There are a LOT of pretentious references to designer labels, to expensive brands of liquor, and many quotes from literary classics and different passages in foreign languages.  I don't know if this is supposed to make the author look more scholarly, or the characters more worldly but it was off putting.
The book drags on and on, filled with Gabriel's self-loathing and Julia's increasing submission to him.  He places her on an incredibly high pedestal, so high that she can almost see eternity (to borrow a phrase from the old Ann Murray song 'You Needed Me'), and we are constantly reminded how sweet, how lovely, how fragile Julia is.  I was beginning to think I should have made a drinking game out of every time he called her 'angel', but I would have been passed out in short order!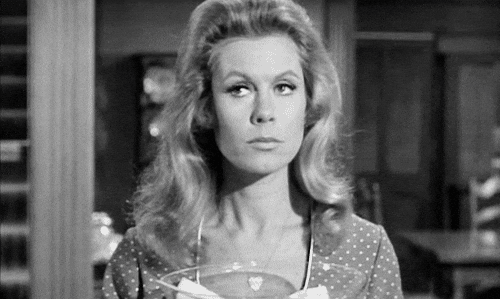 I skimmed a lot of parts, to be honest, hoping to find something more interesting but it really wasn't my cup of tea.  Nothing much happens except for Gabriel trying to rein in his filthy beast from corrupting the angel, until the end when it culminates in the throes of perfect tender passion.   The reviews on Amazon and Goodreads were pretty much all positive, so I guess I'm not the intended audience for this.  I got sucked in by the description on the back of the book, along with an attempt to read something outside of my historical romance comfort zone!  The thing that amazed me the most is this:  Recently, Huffington Post Books ranked "Gabriel's Inferno" as the best teacher/student romance novel.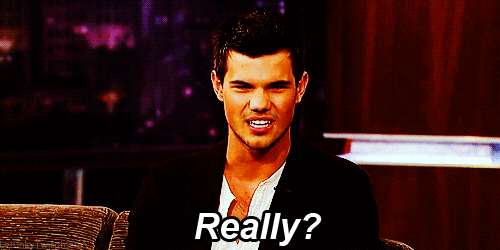 There's some mystery as to the real name of the author of this nonsense – Sylvain Reynard is just the pen name, but based on 'interviews' (nothing face to face, all done via email) it's supposedly a man, and he lists E.L. James as a friend!  Twilight fanfic seems to be more of a female territory, however.  At any rate, this book was too long, badly edited and too ridiculous to be taken seriously.  And yet, there are two more books in the trilogy so obviously this author is is laughing all the way to bank!  Books that I won't be reading, this one was more than enough for me.