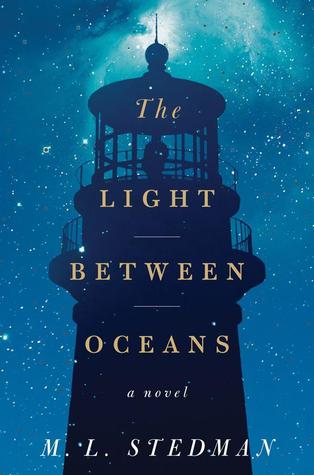 On a desolate island miles from civilization, a man finds himself faced with an impossible choice.
The man is Tom, a stoic, principled veteran, recently returned to Australia after serving in World War I. He's damaged goods, carrying a heavy load of guilt for being one of the few to actually make it home from the war, alive and physically unscathed. He finds a job that speaks to his solitary tendencies as a lighthouse keeper on Janus Rock, an isolated island about half a day's journey from the nearest town.
Tom intends to spend the remainder of his life on his own, so he's surprised when he falls in love with Isabel, a vibrant and inquisitive town girl who agrees to marry him and move to the island to start a family. They're happy for a while, but soon Isabel's inability to have a child starts to unhinge her. After two miscarriages and a stillbirth, the couple starts to give up hope. Soon after her miscarriage, a baby literally washes up on shore, along with her lifeless father.
Tom wants to alert the authorities about the child, a girl. But Isabel begs him to let her keep the child, much in the same way I used to beg my parents to let me take in every stray puppy I saw. The difference is, my parents would say no, and Tom folds immediately.  The couple telegrams Isabel's parents to say their daughter was born early but healthy. They named her Lucy.
Tom tries to avoid thinking about his daughter's biological mother, but the guilt seeps in. Isabel seems to put the question out of her head entirely, saying the mother must be either dead or neglectful. For a year and a half, they're a happy family. But during their visit to Isabel's small town on the coast, they learn that a woman Isabel knew as a child lost her husband and baby daughter at sea. Although the town thinks she's crazy for holding out hope her daughter is alive, Tom and Isabel know the truth immediately. Isabel responds by holding her daughter tighter. Tom retreats inward, knowing he must do something, but any action he can take will hurt one of Lucy's mothers.
This book avoids falling into obvious emotional traps. Tom and Isabel's relationship is fleshed out before Lucy's arrival, which makes their decision to steal a fucking baby seem a little less crazytown. It's easy to sympathize with Isabel's desire to keep the child, even if you condemn her actions. And we share in Tom's dilemma as he's torn between his desire to do the right thing and his all-consuming love for his family.
But while Light manages to deal with the emotional fallout well, it does fall victim to its own way-too-convenient plot twists. I would be along for the emotional ride, only to roll my eyes in disbelief when Tom does something bizarre to move the story along.
Still, I was emotionally invested in the story, and I appreciated that the book shied away from neat and happy endings. Author M.L. Stedman is a real talent, and I'm excited to see what she comes up with next (this is her debut novel).  I didn't feel too strongly about The Light Between Oceans, but if you're on the fence, I'd recommend you pick it up.