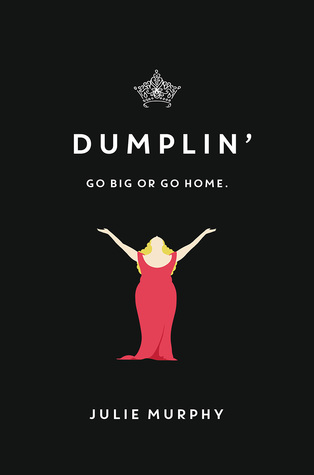 Ah, this book was so cute. I loved the main character, and the author absolutely nailed the Texas atmosphere: the accents, the way people act — dead on.
"I guess sometimes the perfection we perceive in others is made up of a whole bunch of tiny imperfections, because some days the damn dress just won't zip."
Willowdean Dickson has always been on the heavy side, but she's fine with it. She's happy to wear a bikini to the pool, she feels good in her own skin, and she likes to shock people by referring to herself as "the fat girl". When the cute boy at work starts paying extra attention to her, she's a little shocked at first — but then she rolls with it. Eventually, she starts to lose herself a bit to this boy, so she does something radical: she enters the beauty pageant that her mom (former beauty queen) has been running her whole life.
Willowdean ends up (somewhat reluctantly) with a group of misfits tagging along to the pageant, but she eventually finds friendship and camaraderie with these girls. The whole book is just adorable — very pro-body, pro-girls, pro-friendship. I love that Willowdean never attempts a crash diet, or changes anything about herself for a boy. It's a great read.