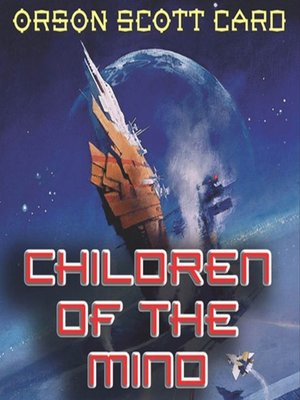 The final book of the Ender quintet finally provides some resolution for the planet of Lusitania (which has had an armed fleet aimed at it for the last 2 novels). It also wraps up some other storylines nicely, and gives us a good taste of one of my favorite power couples — Si Wang-Mu and the reincarnation of Peter Wiggin.
"Changing the world is good for those who want their names in books. But being happy, that is for those who write their names in the lives of others, and hold the hearts of others as the treasure most dear."
At the end of Xenocide, Jane figured out how to hold the pattern of anything — a human, a bugger, a piece of equipment — in her mind. She could then transport it to the Outside — a vague dimension populated by aiúas (souls, basically) — and bring it back wherever she wants. In so doing, she invents instantaneous space travel. She and Ella also create the solution to the problem of the descolada. And Ender creates two new people — incarnations of his brother and sister, as teens — with pieces of his own aiúa running the works. Children of the Mind deals with the consequences of this, and there are a lot. Plus Starways Congress still plans to shut down Jane, we all still need to learn how to live with the Hive Queen and the piggies, and Novinha has abandoned Ender to live in a convent. There's a lot going on, and a lot to talk about.
This novel was originally just the second half of Xenocide, and Card (or rather, his publisher) chose to separate the two. You can tell. It's basically just a conclusion to the previous novel, as well as the series as whole. But it's a fairly strong conclusion, and it has a pretty decent ending. He does a good job of overcoming some pretty intense obstacles.