First and possibly foremost…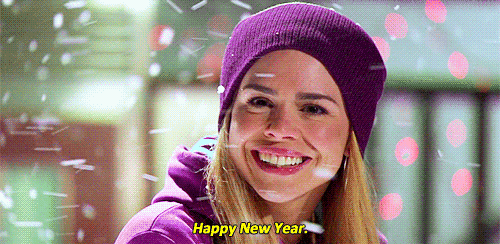 Now that we've accomplished that very important task, let's talk my first read of the new year.
The Blue Girl is a short story, story 2.5 of The Murder Squad series. The Murder Squad books include Alex Grecian's other books, The Yard which I read for Cannonball Read 4, and The Black Country which I read for Cannonball Read 6. There is a third full length book, The Devil's Workshop which I'm planning to read later this year. The series focuses around the Murder Squad unit of Scotland Yard in the late 1880s as modern detective work and autopsy are starting to become standard.
Now that I've placed you in the proper context, The Blue Girl has us follow a day of investigation by one Mr. Colin Pringle, a blue bottle of the force whom we meet back in The Yard, as he discovers the identity of a girl found floating in the canal, her skin a delicate shade of blue. After initial investigations by Dr. Kingsley, and a push from the doctor's daughter, Pringle is off on the hunt with nothing but a book of wedding superstitions.
The ending didn't really woo me, although I admit I didn't completely call it either, and that alone is makes me feel comfortable rating this three stars, but I would definitely suggest The Blue Girl to someone who is looking to get taste for Alex Grecian's writing style and the general world of his other books. You don't need to know anything about the other stories or the main characters, two of whom don't appear in this one at all. A crisp short story, you really can't go wrong with it.