I've been collecting Nora Roberts's novels for a few years. My first acquisition was Dance Upon the Air, the first in the Three Sisters Island trilogy. As a lover of romance and witchy protagonists, I knew I'd love it.
We meet Nell as she moves to the Three Sisters island. She isn't sure how she ended up here. It's almost like she was drawn to the place. The book toys whether this was magic or coincidence. All she wants is a fresh start after a mysterious past. She meets Mia at the local bookstore cafe and inquires about a job. Mia senses something about Nell and agrees to hire her as the cook. She also offers a small cottage as part of Nell's salary. She turns out to be an amazing chef. The whole town falls in love with her food and welcomes her with open arms. Eventually, Nell decides to start a catering business with Mia as an investor. Mia also thinks Nell has the witchcraft gift and begins showing her spells.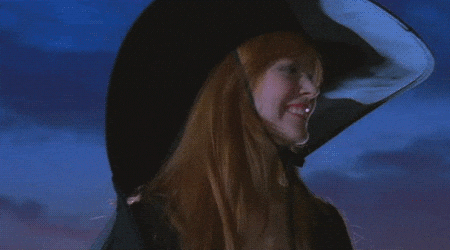 On her first day, Nell runs into the handsome Zack Todd. His kindness is welcomed, but she is skittish since he's the sheriff. It's a tiny island, so they keep bumping into each other. Eventually, they meet on purpose and begin a sweet romance. He's everything she needs, but secrets come between them. He knows someone hurt her and has a big savior complex. Mia senses a dark force coming and tries to prepare Nell. Mia even recruits the magic skeptic and former friend Sam to help empower Nell. Sam also is also Zack's sister and police. She can't ignore a way to help Nell even if she doesn't believe in it. Zack knows someone has Nell spooked, but he doesn't realize how evil until it's almost too late.
For some odd reason, I kept putting off reading this novel. It went with me on multiple trips. I kept getting distracted by shiny new books—the pitfalls of being a mood reader. I'm glad I stuck with it. I ended up reading half of it in one sitting. The plot is a tad fluffy, but this romance is more about Nell's personal journey. She remakes her life, but it's almost like a rebirth into who she was always meant to be. The town sounds adorable. I would love a cafe bookshop with a witch mentor of my own. It gave me vibes of Practical Magic and Sleeping with the Enemy. You're rooting for Nell from page one.