Please note that I received this book via NetGalley. This did not affect my rating or review. 
Well the cover was great. After that….this book was a whole big miss. I was tempted to give it 2 stars because at least I finished it, but honestly I struggled. I almost DNFed this book multiple times. Nothing makes sense in the end and none of the characters were developed at all. And then the ending, whatever to that.
"Into the Sublime" follows Amelie Desmarais who is off to explore an underground cave/lake system in Colorado with 3 other girls she does not know. All of them follow an account called "The Dissent" that is about an "elite gathering of thrill seeker" doing border-line illegal challenges to "create chaos and control reality."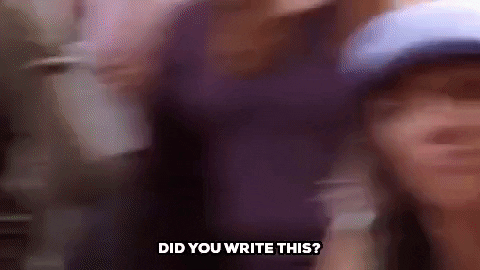 Even though we follow Amelie who tries to argue that it's not like truth or dare, I went…um it is.
The three other girls are H, Gia, and Devon. When the girls eventually find the entrance (after following some directions) things change quickly. They lose and find each other, some of them see different things, and they all are searching for what they think the Sublime can tell them about themselves. The book jumps back and forth between Amelie's narrative to her telling the story to a deputy named Vargas.
So let's start off with the characters. It's pretty obvious that Amelie is hiding some stuff and it's a long winding (boring) road to get there.
H and Gia just felt paper thin to me.
Devon was the one we're supposed to focus the most on next to Amelie and I just went what in the world through most of the book and especially at the ending.
I got real tired of reading the words "the dissent", "the sublime", etc. Having a bunch of teens follow an anonymous figure that tells them what things to do just made me go, cool so we got Q for kids now?
The writing was not very good. I think the issue was that the narrative jumps back and forth between Vargas and Amelie telling the story. And it dragged. Either let Amelie tell the story and have Vargas come in at the end that would work. But having Vargas break in throughout and you get left additional information that in the end did not matter made me sigh.
The flow as I said was bad, this book drags. I can see now why it had some DNFs.
The setting of "The Sublime" should have freaked me out more. I do not like small spaces. Heck, I need drugs to sit through a MRI. But this didn't hit me at all. It didn't feel small. Frankly it felt super big and just had a few things here and there that supposedly were "dangerous." I think that having the book getting into the girls arguing, getting into what the sublime reveals about them (it's boring, whatever) you just forget that they are lost underground.
The ending was just a so I read this book for what now? Eh. It just didn't hit right. Great cover though.