Ahhh. Happy sigh. I feel like I got my reading mojo back a bit. I almost finished the next volume last night, but made myself wait til this morning. I am enjoying these graphic novels. I decided to get these ones (volumes 1-5) in paperback and now am wishing I had done the same with my The Dark Tower graphic novels, ah well. It was nice to visit Morpheus/Dream again. Gaiman also plays once more with Biblical figures (we have Cain, Lucifer Morningstar, Azazel) and then of course figures we have read about in Greek, Egyptian, and other mythologies. The story was quite moving in parts and I did like the final resolution with Nada.
"Season of Mists" begins with a gathering of the Endless family. FYI, they are all kind of a mess. Things get ugly though (for them) when Desire pretty much calls Dream out for what he did to his former lover Nada. Death takes Desire's side as well though because it is really [expletive] up that he sent his ex lover to Hell for 10,000 years to be tortured cause in his eyes she said no to him. So this volume follows Dream as he realizes this was a messed up thing to do and decides to do what he can to free Nada even though he knows that Lucifer will do what he can to take revenge against him. Things go haywire though when Lucifer decides to just quit Hell and gives Dream the key to it after tossing out all the demons, tortured souls, and whatnot that were there.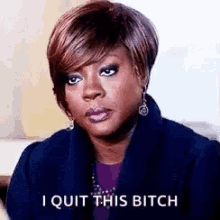 So Morpheus/Dream seems to be working things out in his way to understanding that some of the things he has done were just wrong. This volume has him thinking through the implications of what may happen after Lucifer throws a monkey in the wrench with his attempts to free Nada. I feel…sympathy for Dream in some aspects. He loves Nada (in his own way) and does not understand why she killed herself. In his eyes she rejected him and so him condemning her to Hell for eternity was a just punishment (it was not). I think though Death is the only one who can ever talk some sense into Dream and when they do Dream finally gets that yes, he was an ass. So he is ready to just say goodbye to many of his "friends" and others because he thinks he is walking to certain doom.
Of the other Endless, Death continues to be my favorite. Desire works my nerves. Destiny continues to freak me out.
The other characters in this one are well done, I maybe laughed a bit at the messed up family dynamics between Odin, Thor, and Loki. But it was interesting to play around in the fairy world along with some celestial beings as well.
The writing was very good and so was the flow of this volume.
The illustrations are top notch and several panels were really well done. My favorite was episode 4 following Charles Rowland which also features Death.
The ending leaves you surprised, I definitely did not see that coming, but it makes sense. Now I am wondering about what parts some characters have to play since we left some in some very different situations. Now onto volume 5.