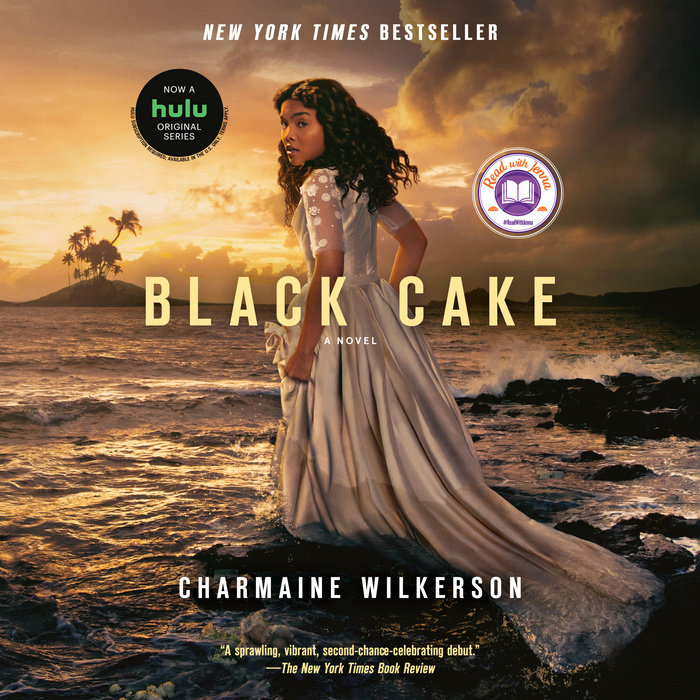 For my birthday (January 19th), my fiancee surprised me with a year's subscription to Book of the Month. From January's options, I chose Black Cake, partly because it spoke to me the most, but mostly it was chosen at random for the thrill of it. A couple days later, I had my book and at least a half dozen emails from BOTM, including one suggesting the app and another hours later asking if I'd downloaded the app yet. In other words: pros, fast delivery, and cons, the inability to leave you the hell alone. I'm one email away from creating a filter in Gmail to send any email from them directly to the trash. I get enough pointless emails already without them spamming the shit out of me.
Now, onto the book, I was immediately caught up in the sibling relationship between Benny and Byron. Byron is the overachiever of the two, his parents' darling child, while Benny is the college dropout who also dropped out of her family's lives after her father responded, to be succinct and kind we'll say, questionably to her revealing her dreams (AKA, not the ones her parents had for her) and her relationship history (including the revelation that she's bisexual). She felt ostracized by this seeming betrayal, they felt ostracized by her disappearance, and her brother in particular couldn't give up the grudge. I understood where each was coming from, saw the shortcomings of both, and was interested to see how they'd eventually find a middle-ground and make up.
What I didn't expect was the introduction of a till now unbeknownst child in a long, winding story about the life their mother never was truthful with them about. Nor did I expect Wilkerson to shy completely away from anything near a happy ending for any of the characters in the book. With each new character introduced, we're clued into what their particular trauma is. On one hand, given the circumstances for each of these characters, this bleakness is understandable if not expected. On the other hand, I found myself growing tired of seeing every character piled on. At first I felt for them, at one point even getting emotional. Before long, I was exasperatedly asking "okay, what's your damage" whenever a new character was brought into the fold. It also was quite easy to immediately guess who each character actually was; one after another, characters are revealed to be someone else entirely, just having assumed a new life with a new name, and other characters are magically crossing paths with them again and recognizing them, even if it's been decades and they were only seen briefly as a newborn baby.
I feel a deep sense of guilt for reducing this book to the "misery porn" title, as these are clearly experiences based in the realities of so many real life folks; however, when a story is so thoroughly abusive towards its own characters, with the most rotten of the bunch getting the happiest ending, and the other (surviving) main characters getting just a bittersweet ending, I can't help but feel a certain way about it all. There's touching and impactful moments strewn throughout this story, but they're buried within page after page of these characters getting shit on in innumerable ways, and I couldn't find too much enjoyment in that. If you have the stomach for it, I'm sure it might hit you like a freight train and be a revelation to you. That being said, I do not, and I just waited in vain for most of these characters to have an unsullied happy moment. In other words, read at your own risk.