Neon Gods by Katee Robert was one of the few 2021 released books that I read. I succumbed to the hype around the premise of a modern retelling of the Persephone and Hades myth.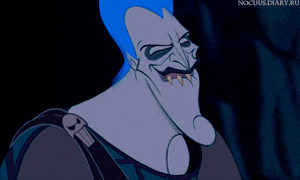 In this sexy version of the Greek myth, Olympus is a modern city. The gods live in high-rise towers while the poor live closer to the ground. Zeus still rules but is more of a ruthless CEO with gangster tendencies. There are thirteen rich houses scheming for power. Most of them bend to Zeus' will. The world thinks Hades is dead, killed by Zeus. In reality, Hades n rules over the city across the bridge. When Persephone's mother promises her hand in marriage to Zeus, she runs into the night. She wants to bide her time until her next birthday when her inheritance kicks in. She has been semi-obsessed with the Hades legend. As Zeus's goons chase her, she makes a desperate gamble to run into the underworld. She goes right into the not-dead Hades' arms. They make a pact. Persephone must live with Hades and submit to his sexual desires. When she gets her inheritance, she's free to go. Hades really hates Zeus and knows keeping his bride hostage will piss him off. So it's a win-win, right? What follows is Persephone exploring her erotic fantasies. Turns out she is into public sex in Hades secret sex dungeon club. The pair grow closer while the stakes continue to rise. Zeus and Persephone's mother is quite angry and threatens to go to war. Hades has to deal with his need for vengeance while Persephone must find her independent self. Once they do, they emerge as the new power couple of Olympus.
I know it's an erotic romance, but I wanted more mythology. I felt like we didn't get to know the wider political landscape. My major problem was how did the city think Hades was dead? Yes, Hades' took the mantel after his dad died. But if he has these sex parties all the time, wouldn't gossip get around? It wasn't exactly airtight security with several power players in attendance. I did like the dynamic between Persephone and Hades. I just felt the sex scenes were a teeny bit repetitive. He kept bedding her in public while swearing she was disgusted by him. Clearly, if she is orgasming every 10 pages, she's into it! I do like that she grabbed her power by the end of the book. It may have been the audiobook narration that made me less sympathetic to her. I switched to an e-book for the ending, which was more action-packed with Hades and Zeus at war. That ending was a doozy! I did like the writing, so I plan to read another book by Katee Robert. The next Olympus book, Electric Idol, arrives in January. It focuses on Eros and Psyche. As I'm a sucker for Greek myths, I will probably give this Dark Olympus series a second chance. I would recommend trying out Neon Gods if you're into erotica and don't mind the loose mythology. Also, there are puppies!
Read more of my reviews on my blog.