Molly Harper's paranormal romance series kicks off with How to Date Your Dragon. I previously read a novella from this universe for CBR11 called Even Tree Nymphs Get the Blues. The world was hilarious and the story didn't skimp on the heat. I meant to go back to the beginning last year, but the 'Rona made me totally forget about it.
Mystic Bayou, Louisiana is a small town where humans and magical beings coexist in this unique harmony. Jillian works for a secret organization that researches the supernatural. When her boss has an unfortunate scandal with a unicorn, she is reassigned to compile an anthropological study of the town. The hope is to use the town as a blueprint for if/when magic comes out of the closet. No pressure for Jillian, right? She is a pretty no-nonsense scientist but does know how to have fun on occasion. The bear shifter mayor of the town welcomes her with open arms, but the sheriff, Bael, is suspicious of her intentions. He is quite brusque with her, which leads to some entertaining exchanges. It doesn't help that she lives outside of town and must rely on Bael for rides into the town. Eventually, Jillian begins to interviews some of the locals who seem relatively friendly. That is until she stumbles upon a murder, which rocks their close-knit town. Bael and Jillian identify an unsettling pattern and end up working together to find the killer. They are both passionate and stubborn, so you know the sparks start flying between them.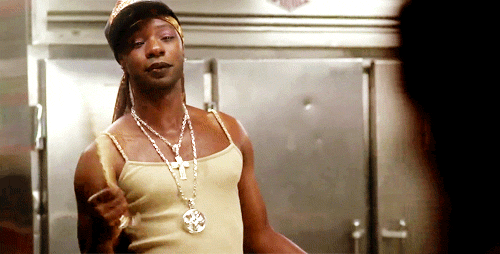 This book reminded me of Northern Exposure crossed with True Blood. We get the quirky local characters who just happen to be magical. Harper brings to life this world with the switching POVs between Jillian and Bael. Their chemistry was off the charts and really enjoyed their enemies to lovers romance. The murder mystery was an added bonus that brought them together. Although this is the first book in the series, the exposition isn't too complicated. We meet lots of fun characters not just in the Bayou but also at the League offices. I really loved Jillian's best friend, Sonja, especially how protective she is of her. I plan to work my way through this series and highly recommend the Audible Original narrations. If you enjoyed Shelly Laurenston's Honey Badger series, I highly recommend the Mystic Bayou series. It's less action and mayhem, but the laughs are just as plentiful.
Read more of my book reviews on my blog, Confessions of a Pop Culture Addict.