This is a retelling of Beauty and the Beast but takes place in a two worlds, a modern D.C. and fictional Emberfall.  The "Belles" are taken from our world each season and held as prisoner in hopes of breaking the Beast's curse.  Our heroine is named Harper and she's a bad ass with cerebral palsy.  She gets transported to Emberfell while trying to stop a man kidnapping an unconscious woman.
I'm not typically a fan of Beauty and the Beast retellings because of Stockholm syndrome and broody Beast tropes, but I thought the author did an excellent job of addressing both issues.  Yes the Prince is broody at times, but also sad, compassionate and willing to change/grow.  Harper having cerebral palsy doesn't feel like a gimmick here; its genuinely a part of her story but in a way that shows how she adapts daily to deal with her disease.  The characters are well developed and when these two characters start to have feelings for each other in spite of their concerns, it doesn't feel forced or rushed. There is also a lot of action in the book as the Prince's kingdom is under attack by a neighboring country as well as a twist in the epilogue that sets up the next book in the series.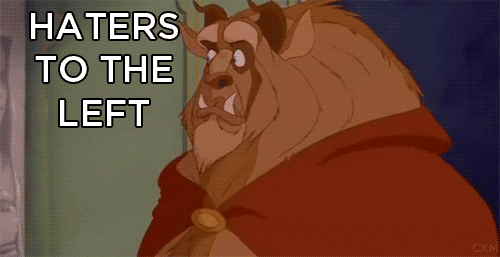 I enjoyed this book in spite of my preconceived notions and would definitely read other books by this author.