I decided for a change of pace with On What Grounds by Cleo Coyle, the first Coffeehouse mystery. I like coffee, but I really like humorous pun book titles even more. I also LOVE me some cozy mysteries. I'm patiently waiting for the Christmas romances to disappear and the return of Hallmark mystery marathons. They are a balm to the soul whether on screen or the page. I like how the mystery tends to be solved swiftly and how easily I can devour the pages.
In this series, our amateur sleuth is Clare Cosi. She moves back to Manhattan to manage the historic Village Blend coffee shop. She used to work there for the owner, simply called Madame. She even fell in love with her son, the roguish Matteo. But they divorced and she moved to Jersey to raise their daughter. Said daughter has grown up and talking culinary classes in the city. When Clare is offered the opportunity to return to the coffee shop and live rent-free above it, she decides to give NYC another chance. The only problem is she stumbles upon one of her employees unconscious in the basement. It looks like an accident, which could spell trouble for the shop when she never wakes up at the hospital. The detective on the case needs evidence of foul play, otherwise, it looks like her death was caused by bad working conditions. Without a witness, Clare only has her gut and gumption to rely on to solve the mystery.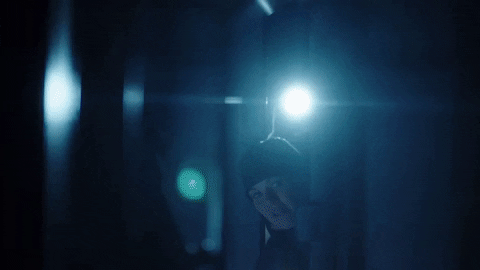 This was a nice distraction from election coverage last month. A coffee shop manager was an interesting protagonist for a mystery. Coyle gives her a healthy back story with the shop, its owner, and of course her ex-husband. He conveniently appears back in her life right when the murder goes down. Madame by far was my favorite character as she was quite the feisty socialite. My only complaint was the overly detailed descriptions of the coffee from Clare. I actually can't drink too much caffeine, so I'm not as obsessed with bean quality and the roasting process. She also tasks offense with decaf drinkers like me, which I've heard before. I didn't hold that against her character. I liked the pace of the mystery and the ending brought just enough action to make it suspenseful. There some light humor from the interpersonal relationships, especially when Clare and the detective trade barbs.
I'm game to read more since I'm curious to see if the chemistry between the detective and Clare goes anywhere. If you're a coffee junkie and cozy mystery lover, this book was written for you! Aurora Teagarden and Agatha Raisin fans come for the mystery. Gilmore Girls fans should check it out for the mom/daughter relationship and eccentric coffee shop setting. More of my writing can be found on my blog.