I returned to Nalini Singh's Psy-Changeling series after loving the first three books. In this shared universe, the Dark River leopard changelings (aka shifters) control the greater Sam Francisco area. They have pissed off the Psy council who basically run the world with their psychic powers. Some of the psychics have defected to the shifters and messing with the power balance. It's so interesting to meet the love interests with the political elements woven into their story.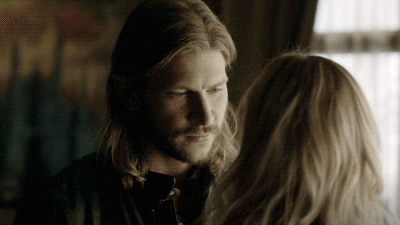 Clay in Mine to Possess is a Dark River sentinel despite not being born into the pack. They adopted him after his prison release. He was locked up for killing a child abuser to save his childhood friend, Talin. Even after years with the pack, Clay remains closed off and quick to violence. He depends on the pack discipline to keep it together. And then one day, he sees a ghost from his past – Talin. He believed her dead, so this is quite a shock. Not only is she alive but she wants his help. Needless to say, their reunion is INTENSE.  There's an intimacy between them but paired with their traumatic pasts. Tali was the only one who used to soothe him. Then, she disappeared and left a hole of longing in his heart. Talin, on the other hand, became terrified of Clay after he ripped her abuser to pieces…for her. She was adopted and let him think she was dead in an attempt to leave her trauma behind. Funny how things catch up with those wanting to forget. Talin works for a private organization that supports wayward kids, but some of them have turned up dead. When one of her kids goes missing, she comes to Clay. She isn't sure if the police are covering it up, so the next powerful people would be the changelings. Clay gruffly agrees to help Talin but is furious with her. Even though they were never lovers, this is a second chance romance of sorts. There's an intensity between these damaged souls that won't be denied. Much of the romance is about them finally being honest with each other. While solving Talin's case, the changelings uncover more Psy secrets and machinations.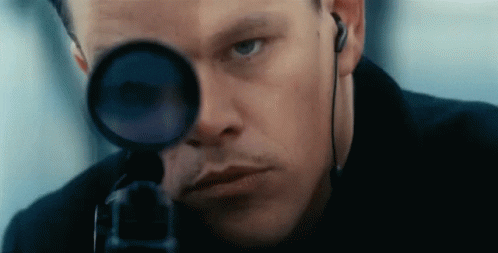 Hostage to Pleasure is about another Dark River sentinel named Dorian who is the pack sniper. Born unable to shift, he made himself indispensable with a rifle. He has his scope on a Psy scientist named Ashaya who was briefly introduced in the previous book. She makes a deal with the changelings via Dorian to get something she can't live without. Dorian's sister was killed by the Psy so the idea of being attracted to one infuriates him. But his leopard wants this mysterious woman. Ashaya is taken aback by his disdain but also intrigued by him. Their courtship is more akin to taunting with Dorian threatening to make love to her and then disgusted the next. This opposite attracts romance has a cold Psy scientist versus an emotional alpha leopard. Ashaya is scary smart and has been manipulating the Psy elite for most of her life. She doesn't take his threats seriously. I don't want to spoil this story, but let's say a dangerous woman from Ashaya's past fuels the action. Eventually, the council gets involved and Dorian and Ashaya must fight for their survival.
I like how the author lays the groundwork of the romance pairings with each entry. The world expands as side characters become protagonists. In book four, Talin wasn't gripping me at first since she was taking advantage of Clay while simultaneously scared of him. She really didn't think of the consequences of her return, so it kinda hard for me to find sympathy at first. Once we learn more about her mental state, I did come around to her. Dorian was moody but with an edge of playfulness in the previous books. In book five when he gets his own story, he comes off less charming. I suppose we're to believe Ashaya brings this out of him. It was a bit concerning, but I was so intrigued by Ashaya's story that I stuck with it. It was interesting to view the Psy from a scientist's POV. With her motivations revealed, I was hooked. Each book deftly ramps up the conflict between the Psy and the Changeling races. This is a long-running series with lots of political moves and violent confrontations. I'm equally interested in this world's power dynamics as the coupling. For a species that suppresses emotion, the Psy are certainly dramatic.  This series explores what it means to feel with a race of people who attempt to remove it. They fight changelings who use their animal instincts and their human logic, who for now seem to have the edge. It might take me a while, but I'm determined to figure out this world.
Technically, you could jump into these books as standalone reads. However, you won't be as familiar with the side characters and previous wins/losses between the races. I would recommend reading at least the first two books to get a sense of the world and romantic pairing formula. This is a great series to pick up if you're an X-men fan, love shifter romances, or intrigued by the concept of psychics running the world.
Read more of my book reviews and musings on my blog.