I finally finished Ever After during the spring Dewey's read-a-thon. It was a doozy of a long read with nearly 13 hours on audio. It was kinda perfect for a reading marathon. This is the eleventh book in The Hollows series by Kim Harrison and this one doesn't hold back. Beware of mild spoilers for the previous books below!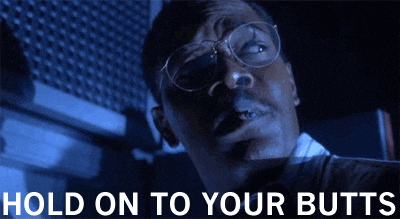 Rachel Morgan is a former government agent turned private detective of sorts. She lives with her best friends Jenks, a sassy pixie, and Ivy, a devilishly smart vampire. The book begins with Rachel now on good terms with Trent, an elf who used to do some unsavory things in books past. Rachel is godmother to both Trent's and his bodyguard Quen's young daughters. Unfortunately, some of their past deeds from come back for blood in this book. Ceri, Quen's lover, and Trent's daughter Lucy are kidnapped. Rachel's deplorable ex-boyfriend Nick helped in the snatching. He has sold her out before, but after he was given over to the demons, Rachel hoped to see the last of him! Like the overconfident idiot he has always been, Nick is in league with the day walking evil demon Ku'sox in hopes to free himself of a demon mark. Ku'sox was semi-defeated in a previous book, but I just knew that wasn't the last we would hear of him. In a very sneaky way, Ku'sox has pitted the entire demon society against Rachel. To prevent a magic meltdown of their ever after demon realm, the demons would gladly give up Rachel to Ku'sox. They don't trust Ku'sox, but they selfish and short-sighted thinking they can have an uneasy truce with him.  They also don't care about stolen babies in the slightest. Ku'sox is also holding Trent's family hostage as leverage to force him to create an army of day-walking demon kids. This is bad news for not just demons, but the whole world.
Rachel is forced to embrace her demon magic to win this one. Her demon mentor, Al, isn't around to help this time. There is a major character death early on that left me reeling. And I wasn't certain how Rachel would overcome the big bad. I really love how every book we learn more magic mythology. In this one, we go deeper into the world of the crumbling demon world. There's more explanation on how it all connects with the gargoyles and ley line magic. I was fascinated by how things from previous books come together. This book was intense, but we see a lot of character growth too. Rachel's relationship with Trent is tested, per usual. The last chapter has me wondering what will happen next with these two. With Ever After, I was nearing the finish line with Kim Harrison's The Hollows series. Then, she came out with a new book this summer! Just as I was lamenting that I would run out of books, she gave me this gift. Even though I'm not caught up, I attended a couple of virtual panels where she talked about the new release, American Demon. I'm thankful there weren't many spoilers! My signed copy from Mysterious Galaxy is waiting patiently for me and next year's Cannonball Read.
Read more of my book fangirling on my blog, Confessions of a Pop Culture Addict.