The cover of Lauren Dane's Heart of Darkness drew me in at The Ripped Bodice. Upon discovery that it was a witch paranormal romance, I was SOLD. With my access to bookstores limited, I've started to read more books from my shelf. As this is book one of the Bound by Magick series, I'm reviewing for the CBR12 "Fresh Start" bingo square.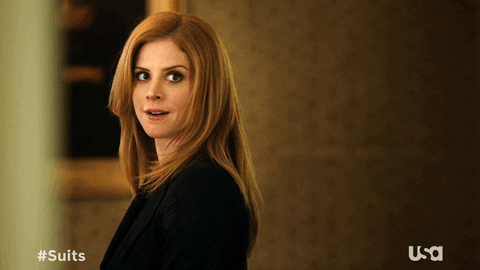 Meriel Owen is a badass lawyer, lover of pencil skirts, and sexy as hell red-headed witch living in Seattle. In this universe, witches operate with shared access to the local magical energy. To protect themselves from humans and gain strength, the local coven has strict rules on who can access "the font" of power. They run everything like a corporation, even operating out of an office building. Meriel is a council witch, which means she genetically has more magic than others. She is poised to take over for her mom, who isn't exactly warm and cuddly. Her mom has a career path laid out for Meriel. They have some disagreements on how the coven should be run. When there are rumors of unassociated witches disappearing, Meriel wants to immediately set up a task force. But her mom rather she and her friend Gage from the investigation unit to look into a new bar run that is stealing magic.
Meriel wasn't expecting to find her bond-mate when walking into a bar. When she meets Dominic, the attraction between them is ELECTRIC. It's a magical twist on the fated mate's trope. A witch can enhance her power with her mate and the sexual connection is supposed to be intense. But technically, you can just share power and not get frisky. But Meriel cannot resist this slightly arrogant, yet smooth bar owner with a mysterious past. We follow their courtship as dangerous mages and turned witches come to town gunning for the coven.
Before I was a quarter of a way through the book, I knew I had to own this series. Dominic and Meriel drew me in, but the secondary characters were great as well. Simon, a werewolf Lycan, co-owns the bar with Dominic. Simon gives him some much needed real talk when Dominic is fucking up with Meriel. She is confident and knows more about magic than him, which scares him a bit. The mystery plot was weaved in fairly seamlessly. The big bad was personally connected to the main characters. I highly recommend this series for fans of Kim Harrison's Hollows books and the Grave Witch series by Kalayna Price. The plot is a bit thinner in comparison, but Meriel is luckier in love and more experienced with investigating.
I special ordered Chaos Burning, the second book, from Skylight Books to support. The last two were labeled out of print for some reason, which is why I was delighted as ever to find the third during my last trip to The Ripped Bodice. The fourth I tracked down from Half Priced Books. It was some effort, but glad to support indie bookstores and skip Amazon with this series.
Read more of my reviews on my blog, Confessions of a Pop Culture Addict.