I keep trucking along with the Immortals After Dark novels where Kresley Cole pairs supernatural fated mates. The paranormal universe continues to expand with books 5, 6 and 7 focusing on new characters who were hinted at in previous books.
Picking up with the next book in line, Dark Needs at Night's Edge takes us back to New Orleans to meet Conrad Wroth, the long-lost vampire brother to Sebastian and Nikolai who we meet in the previous books. Conrad is deranged from drinking the blood of so many creatures he's assassinated, each time absorbing his kill's memory. He isn't quite sure what is real, which is why his brothers kidnap him in an attempt to heal his broken mind. They magically bind him to an abandoned mansion in the bayou, which isn't quite how I imagine trying to make amends with your sibling. But they have no choice since Conrad curses them both for turning him into a vampire without his consent. He's been holding a grudge against his brothers for centuries! While chained up, Conrad encounters a beautiful ballerina ghost named Néomi who was the original owner of the house built in the 1920s. She is cursed to relive her own murder every single month and unable to leave.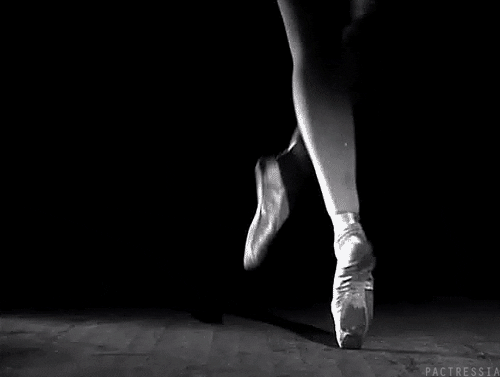 Hence why she is excited to finally get some excitement in her life again. She is enthralled by these strange immortals who have invaded her home, especially Conrad who isn't sure she is real. With each passing day, their attraction grows despite the fact they can't touch due to the whole ghost thing. Néomi and Conrad were unexpected soulmates, especially since he starts off so violent at the beginning wanting to kill his family. She begins to repair his mind and heart ever so slowly. They woo each other slowly, well in comparison to previous books.
In Dark Desires at After Dusk, a prophecy brings together a Rage demon named Cadeon with his mate, Holly, who he believed was human. It's forbidden for demons to be with humans, so he's been watching the woman he can't have from afar. It is a bit creepy, but he never planned to interact with her until one night she is kidnapped. Turns out she was part immortal this whole time and proclaimed to be the Vessel, mother to either an ultimate evil or good warrior dependent on who the baby daddy is. Enter all these crazy factions trying to find her. One side wants to kill her and prevent an evil spawn while the other is hell-bent on impregnating her to become more powerful. Good thing this shy scientist with a penchant for pencil skirts is part Valkyrie.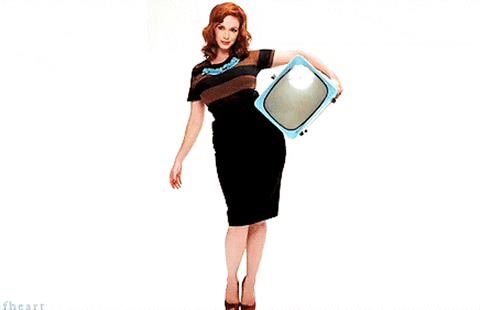 She kills the first set of bad guys when her immortal side awakens from within. Cadeon arrives and offers to help her as a hired mercenary working for an unnamed wizard. She reluctantly agrees and they set off on a road trip looking over their shoulder at every turn. With the close proximity, Cadeon can't resist getting to know his mate better. With her new immortal powers, her sex drive is conveniently in overdrive. The demon kindly offers to "teach" her about the world. Even though she has a boyfriend she is saving herself for, she eventually caves to his seduction (of course). With Cadeon's kingdom hanging in the balance, he has to choose between saving his demon race and Holly. Pretty high stakes going on in this entry! I wasn't sure how it was gonna play out until the very end.
Kiss of a Demon King is the seventh book and focuses on Cadeon's brother, Rydstrom. He is the true heir to their demon kingdom, which was lost centuries ago to an evil sorcerer. And guess who his mate is? The sister of the said evil sorcerer named Sabine! In the previous book, Cole introduces her when she kidnaps Rydstrom for her brother. But in truth, she has her own motives, which I expect no less from a true sorceress.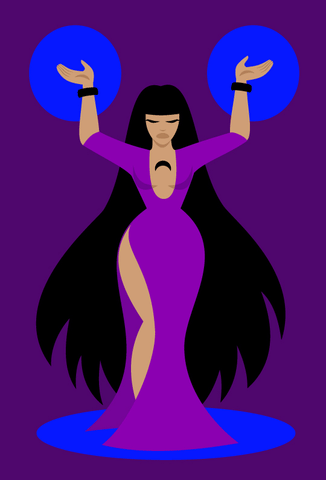 She is unapologetically out for herself, her sister, and power. Whatever it takes to protect them from their evil brother and any immortals who want to do them harm. There happens to be a long list of them! Much of this book is spent in the demon plane where Rydstrom used to rule, now overrun with bad guys. His body senses Sabine is his mate, but his mind doesn't want to believe it. He tries to use his body and wit to free himself, but Sabine doesn't fall for it. The two continue to dance around their attraction while demon politics and family drive them further apart. But Sabine awakens things in Rydstrom he never knew existed, making her irresistible. Even when his crown is on the line, very similar to Cadeon's inner turmoil, Rydstrom's desire for his mate cannot be denied.
I'm in too deep to stop now, so expect more reviews later in the year from this series. I really loved Néomi and Sabine who both grew emotionally in their respective books. They both can be wicked when they need to be to their mates. Sabine even more so since she went as far as kidnapping her man for nefarious reasons. She can be quite determined and always looking at all the angles of everything to find the upper hand. All three stories build up to violent conflicts where the reader isn't quite sure the relationship can survive it. These fated mates do eventually end up together, but Cole does keep you guessing. These can be read standalone, but it is nice to have a larger context of the immortal world. I would recommend diving into this series if you're into paranormal romances with strong-willed love interests who don't instantly fall in love.