I have been reading romance since I was approximately 12, raiding my mom's bookshelves for old Nora Roberts paperbacks. However, I tend to avoid straight-up contemporary romances. Romantic suspense? Hell yes. Paranormal romance? Bring on the werewolves. Historical romance? As long as it's not too misogynistic, I am down. I want to read about people falling in love and getting their HEA, but I want a murder mystery, a jewel heist, or some werewolves to spice things up a bit and keep the plot moving. More importantly, I want to read about something besides two people angsting about their relationship when their happy ending is a foregone conclusion. Especially in recently written contemporary romance novels, I have noticed a trend of authors including a lot of emotional introspection and insecurity, ostensibly for the sake of realism.
That was my major issue with The Kiss Quotient by Helen Hoang. Most of the conflict is derived from the main characters' emotions, rather than some outside problem that they had to solve. I liked the MCs Stella and Michael, but to borrow a phrase from modern parlance, they are very "in their feelings" the whole book. (Do kids still use that phrase? I am not hip with the youths.)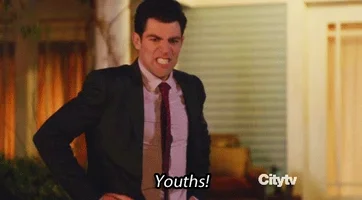 I appreciated reading about a protagonist who had autism, and Stella's character was handled well. Michael's part-time gig as an escort also made for an interesting twist on the genre. I just didn't like that both characters were so deeply insecure regarding their relationship, especially when they were confident and competent in so many other ways. With Stella's character, it was more understandable, but given Michael's otherwise high level of sensitivity towards her needs, his blindness towards her romantic feelings seems contrived. A lot of the conflict could have been solved around page 70 with a couple of heart-to-heart conversations, which made the subsequent 200 pages frustrating.
I don't think The Kiss Quotient is a bad book, and I did enjoy parts of it. The writing quality is high, Michael in full-on Prince Charming mode is pretty swoon-worthy, and Stella is a total badass, even when she doesn't realize it. I do plan on reading the sequel, mostly because I am a completionist when it comes to book series. However, if you are not a fan of romance, this might probably won't be the book that changes your mind.