This year, I've been living for the paranormal romance audiobooks. They make my commute bearable. Molly Harper's Even Tree Nymphs Get the Blues is set in Mystic Bayou where supernatural beings coexist with humans. I have a soft spot for supernatural tales set in Louisiana after the Sookie Stackhouse series. The series was the gateway drug that got me reading again after a long absence. Since this is a stand-alone novella, I happily dove without reading the first two books.
Said tree nymph is Ingrid Asher. She hails from Norway and has leveraged her Nordic looks to star as a milkmaid in the Edelweiss Hills Dairy ads. With her nest egg, she moves to the tiny town to raise cows for an ice cream shop. She's has a way with animals as well as trees. It's humans that trouble her. She tries to keep to herself, but the small town can't seem to leave her alone. The mayor and sheriff, who are best friends, welcome her into town and introduce her to everyone. She eventually befriends a few women who work for The League, a human organization working for peaceful coexistence with the supernaturals. Unfortunately, Ingrid has a big grudge against the group. Of course, this her love interest, Rob Aspern, is a League scientist. He who stumbles upon her land unwittingly since the bayou has a way of making humans get lost. Ingrid is more than wary of him and ends up running into an actual tree to escape him. She can use them as portals. Talk about an extreme case of playing hard to get! Eventually, she does give his boyish good looks a chance to court her, but his League association becomes a big obstacle.
This was a great Audible original production. I'm glad I stumbled across it while scrolling the app. I enjoyed the two narrators for the romantic leads. The author does a great job setting the scene and allowing us to slowly learn why Ingrid holds her grudge. Rob is a decent foil to her stubbornness. He is clueless on how to date an immortal, but his earnestness disarms her. Harper brings a fresh take to human-supernatural pairings in a fun small-town setting. I highly recommend this for fans of the True Blood tv series and the Charlaine Harris books. The novella has convinced me to read book one, How to Date Your Dragon, for CBR12.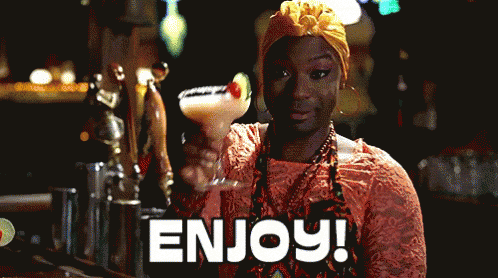 Read more of my musings and book reviews on my blog.