So this book was okay, but the ending was a letdown especially since when you think about things in a logical way you realize that what was really going on was pretty dumb. The book drags a lot too. The movie managed to move things along quickly with a lot of great imagery. Lehane in this book though makes you go over and over things and you quickly get tired of the investigation. It's not until the final reveal of things that the book gets moving in my opinion. I thought the prologue did a nice job of setting things up, but the rest of the book did not read like the same person was supposedly writing about Teddy Daniels.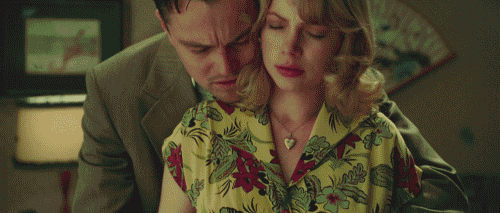 "Shutter Island" takes place in 1954. U.S. Marshal Teddy Daniels has come to Shutter Island to investigate the disappearance of a patient, Rachel Solando. Rachel murdered her three children years earlier and is fixated on finding them now. Rachel has been sent to Shutter Island, the home of Ashecliffe Hospital for the Criminally Insane. Apparently only the worst of the worst are sent to Shutter Island. Teddy we find has lost his wife and is coming to grips with losing her and has constant memories of her while on the island. Teddy and his new partner, Chuck Aule quickly set up a rhythm with each other. Teddy though also starts to see that Rachel has left clues about herself and the island and Teddy wonders what is really happening at the hospital and starts to suspect that something fairly sinister is happening with the doctors and patients.
I can't say much about the other characters in this book. We focus mostly on Teddy and his run in with the doctors and in some cases patients that he finds locked up.
The writing was okay, but started to get repetitive to me after a while. There's a reason for that we find out later on. The clues and numbers that Teddy is trying to figure out just take long to go off in the later part of the book with the reveal. The flow was pretty bad though. I thought this book would be exciting to read I watched and loved this movie when I saw it years ago. I remember being in the theater and gasping at the reveals and loving the images on screen.
The island is a pretty perfect place for an investigation I thought. Shutter Island feels ominous and the beginning about rats trying to swim away from the island was not only bleak, but a creepy bit of foreshadowing.
The ending was a letdown in this one. I liked how more clear it was about Teddy's choice in the end in the movie. The book sets it up and you realize what is happening, but wish it had been more explicit.