I don't even know what to say about this one. It was so far fetched that two of VI's investigations would even link up. I still love this series though because it's great to read about a strong female character who chose to remain single and not have children. That's not to say that VI does not enjoy gentlemen companions, she's okay without them though.
"Shell Game" has her investigating a police matter involving Lottie's nephew. She also gets a call from a niece by her first and only marriage. She hasn't seen either nieces in more than a decade, but one of them is missing and the other one is asking for VI's help. We get some familiar characters, Mr. Contreras, Lottie, Lottie's long time boyfriend, and some of the women that VI has met over the years through her advocacy work. We also get the return of her ex Dick and you definitely get why it didn't work out between them.
I liked VI in this one. She's tough and is still the same liberal feminist she has been throughout this series. Paretsky throws in some comments about Trump and how the news media has become fake news. VI is feeling her age a bit though. She still throws punches, but her ability to shake things off is long gone. She gets hurt and it's mentioned throughout the story how she's not at 100 percent. Though she's exhausted she does what she can for Lottie's nephew and her niece that is missing.
Since these books are told in VI's POV, there's not much character development with other characters in this one. Lottie is still Lottie. Mr. Contreras still drives me up the wall with his scorned lover routine which I am shocked that VI has not addressed before now. We do get a new love interest in this one who seems more aligned with VI. It would be nice if she could date someone that just supports her. None of her other exes did IMHO.
You see that through VI there is an underlying criticism of the rich and also ICE in this one. You don't see how those two things marry up, but Paretsky tries to carry it off. I think it would have worked better if this story had been split into two separate books. There are huge problems with ICE that can fill its own book. I don't like to imagine the filthy rich getting away with murder, but then I think about Ed Buck and swear a lot so that part is definitely realistic. The writing works, but got to say that the flow was all over the place until the two plots came together towards the end.
Chicago always reads as gritty and full of dark places in this book.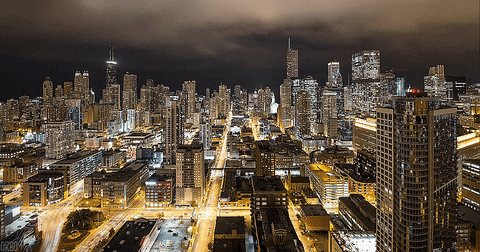 I have to say that the ending was a bit much. It didn't even read as remotely realistic with what befalls everyone.