So going to flat out say this is much better than "Behind Closed Doors" or that book I referred to as when a woman keeps doing really dumb crap for no reason besides plot. "Bring Me Back" had an interesting plot, but what kept me interested were the characters. I didn't really care for Layla or Finn, but did find the story engrossing. I was very disappointed by the ending, it didn't really hold up with the rest of the book.
"Bring Me Back" follows two people, Finn and Layla. Finn was dating Layla when after coming back after stopping at a rest stop he realized Layla was gone. The police investigated him and couldn't tie him to her murder or disappearance. Ten years later Finn is moving on with his life, with Layla's older sister, Ellen.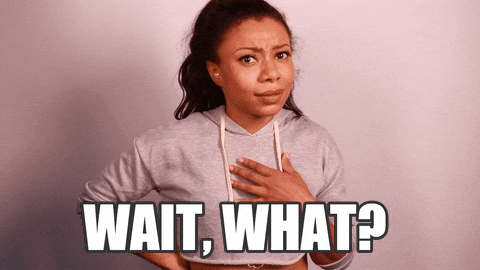 Yeah I did a hard pause too. Finn still thinks about Layla, but is happy with Ellen and is ready to move on with marrying her in a few months. However, someone has a hard time with Finn moving on. He starts finding Russian nesting dolls (still one of the weirdest parts of this story) which ties back to Layla's story about having one as a child and Ellen telling him about how Layla "stole" her doll. When the police call Finn to tell him that an old neighbor of his saw Layla and Ellen argues she has seen her too Finn wonders what is going on. And when he starts to receive letters and emails from someone calling themselves Layla he wonders could she be back.
Finn is pretty terrible. You find out throughout the story that he's not as charming as he seems. He seems to use women and look down at them as soon as they do something that he considers out of order. He also has a terrible temper and the book slowly reveals the times it has gotten him into trouble. I also found the relationship between Layla and Finn to be fraught as hell. He tries to make it sound happy, but you realize at the end of the book why Layla reacted as she did at times to Finn. He was focused on keeping her away from London and others and them only being the only important thing to each other.
Layla was a mess and I felt sorry for her. She meets Finn when she was 18 and honestly you get to see that she didn't really have anyone else.  Paris reveals all in the end, but I am not a fan of emails being used to reveal huge plot elements.
Ellen was too passive. Her sole focus is on Finn and being there for him all of the time. There are hints here and there she's not as passive as you may think, but Finn's personality rolls all over her.
We get secondary characters in this one. Ruby the local proprietor of a pub that had a romantic entanglement with Finn. Finn's best and longest running friend Harry. I seriously wonder why in the world Harry put up with Finn's terrible ass. It was confusing and I thought that Paris was going somewhere with that.
The writing was fine. Jumping back and forth between Finn's Now and Then and then including Layla's POV was fine. I think I was more engaged in Finn's chapters. Layla's after a while were all over the place and it was confusing. The flow was very good though.
The setting of Flynn's new home with Ellen though needed a bit more of something. I don't know if it needed to be set up more a la Manderley or what. It just felt off, but it seemed like Paris didn't want to focus on it too much and really wanted the readers eyes to be set on what happened before with Flynn and Layla in Devon.
The ending as I said earlier I saw coming, but the way Paris tried to wrap things up didn't really work. I think the ending could have been a bit longer and we could have gotten a better idea of how much time has passed.