The vote is closed and we have a winner – A Study in Scarlet by Sir Arthur Conan Doyle will be the basis of our Classic and Retellings book clubs later this year!
The voting was close for most of the week, and then there was a late surge – over 40 votes in the last 24 hours – and Sherlock pulled ahead.
We'll be having two discussions, one for A Study in Scarlet on August 16th and 17th and the second for the adaptation of your choosing on September 20th and 21st. Remember, you choose an update, or a graphic novel, or any other version of the classic of your choice – any at all. Feel free to just read the classic or the adaptation, but of course we hope will you join us for both!
While we're always excited when you are able to use our affiliate link to do your purchasing, the hidden benefit of choosing a classic is that they are available for free online via Project Gutenberg, so we've got that link all ready for you. Of course, you may acquire the retellings from any library, bookstore, or friend of your choice, but we hope you'll follow the affiliate links to help our mission. Here is a place to start looking for adaptations and retellings:
Remember, for our first #CannonBookClub of the year we'll be reading Good Omens by Neil Gaiman and Terry Pratchett, the satirical 1990 cult novel to coincide with the BBC/Amazon Prime miniseries. The series will air on Amazon Prime on May 31. The first #CannonBookClub discussion will be on May 17-18 to discuss the book. Then after the series airs, we'll meet up again to chat about it June 14-15. As a bonus MsWas and I will be attempting our first ever Facebook Live Chat to go along with the show discussion. Make sure you join the Cannonball Read Book Chat Facebook Group to join in the Facebook Live event.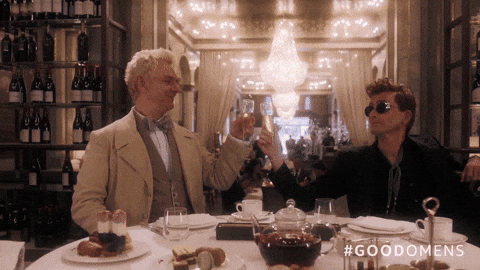 Happy Reading!