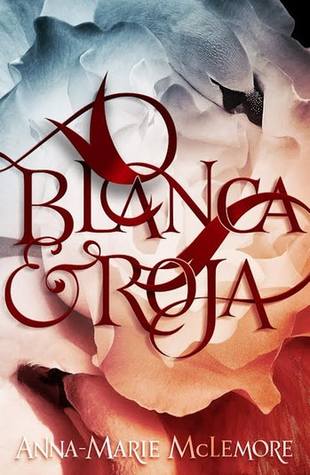 Technically it's a misleading to say this is an update of a fairy tale. Really, this is a reimagining of several, woven together with a Latinx flair and a contemporary openness to LGBTQIA sensibilities. If that sounds like a lot to pack into 375 pages, you aren't wrong, but I think it's a decent effort.
Blanca & Roja tells the story of the del Cisne sisters, one of whom is destined by a family curse to become a swan. Told from four perspectives, this book mixes several fairy tale threads together, from The Black Swan to the Bear Boy. The core narrative arc boils down fairly simply – can Blanca & Roja win against the swans? Will their affection for two local teens, Page and Barclay/Yearling, help or hinder their cause? Can they trust each other the way they always have, or will the swans finally break them apart?
It's a tale told fairly simply, in small parts. The chapters are quick and easy, and had I not been ill, this would have been a book I tore through in a much shorter time span than I actually accomplished. The del Cisne girls are interesting and easy to root for, as are the non-titular "boys." The quotes go there because it's not actually that simple a term, which I also appreciate and have not seen before. Page is not so easily defined by gender, something she wrestles with throughout the novel. I really appreciated the way that was addressed. Blanca has a conversation with her about her chosen pronouns and how she identifies, and while she feels right with 'he' or 'she', 'boy' fits but 'girl' does not. As such, when we are in Blanca's POV, Page is labelled exclusively with the feminine, she/her. However, when other characters are narrating a chapter, Page receives the masculine, he/him. Both are accurate, and I like that. It doesn't pin Page into a neat box, and I don't think she should have to be forced into one. I also appreciate that her feelings for Blanca are never labelled one way or the other because it's irrelevant; all that matters is that Page loves her, not the label.
While I appreciate the progressive attitude of the character creation here, I think maybe there is too much being tackled without quite enough structural world building. Magical realism is all well and good when there are rules to dictate behavior, and I'm not sure we have enough of them; possibly they just aren't consistent enough for me? I'm not sure what left me cold here, but I feel like this story had a lot of great pieces that didn't quite add up to a completely satisfying whole. I'm not sure the bear boy part of this serves the story of the del Cisne girls in the end. The whole element of the Holt family secret didn't amount to enough for me, and I still don't understand how/why Barclay and Page could transform. I wanted more answers some places and less in others. I'm not sure if Barclay's story was designed merely to address another topical issue in child abuse, but it just didn't connect with me.
In the end, would I recommend this book? Definitely. I think it's making big steps in a positive direction. I'd be interested in seeing more from this author in the future as she continues to develop her voice, as she has really lovely and unique perspectives to share. This would be a 3.5 if half stars were allowed here and on GoodReads.