Heroine Complex by Sarah Kuhn was fantastic! This is the first novel in a new series about Evie Tanaka, personal assistant and best friend to San Francisco's number #1 superheroine, Aveda Jupiter. They have been BFFs since they were kids when Aveda was only Annie Chang. They were obsessed with a Michelle Yeoh action flick, "The Heroic Trio", where martial arts heroes battled The Evil Master.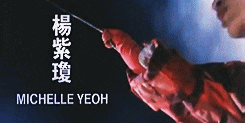 It inspired Aveda to become a hero in real life even before a demonic portal opened up in the city. Years earlier, said portal opened up and released magical energy and small-level baddies from another dimension. Aveda already had been training for this moment and seized the opportunity. Unfortunately, the hero gig turned her into a major DIVA. She bosses around everyone including Evie who must constantly apologize in her wake. Aveda's good side must always be shown in photos when fighting demon cupcakes and never any blemishes. Any negative social media or local gossip blogger Maisy mentioning anything but full-on praise leads to epic Aveda temper tantrums. Evie has a very tireless and thankless job. She is actually very good at handling Aveda…most days. Plus, it pays the bills so Evie can put a roof over her head and take care of her delinquent sister, Bea, while their father galavants around the world.
Aveda has a giant HQ and team helping Evie. Lucy, her trainer and security, loves to win over women with her karaoke skills. Nate, the quiet scientist lives in the HQ and has a full lab to study and track the demonic portals. He also is an expert at getting under Evie's skin with his pretentious attitude.  Things are pretty manageable until chaos finds its way to them. Aveda injures herself and ends up on crutches. Not a good superheroine look! Aveda begs Evie to pretend to be Aveda Jupiter until she gets back on her feet. Their high school friend Scott is called in to do a glamour spell so Evie can be Aveda for pr events. And if any potential fighting is needed, Lucy will be around to do most of the fighting. What's the worst that could happen? Everything basically – bigger evil demons that now mimic human form decide to attack! As a result, Evie is forced to reveal a secret about herself under the pressure. And very inconveniently she begins to have feelings for someone. Evie normally represses all feelings as it's better for all in involved in her eyes. All these new emotions and responsibilities make things very interesting at Aveda Jupiter HQ!
I'm kicking myself for taking so long to finish Heroine Complex. Because it's SO GOOD! I stupidly kept waiting to give it my full attention. I can't wait to read the next novel, Heroine Worship, written from Aveda's POV instead of Evie's. Definitely will finish book two before the third book is released in July. If you're a geek girl into urban fantasy and paranormal romance, you will love this book. Sarah Kuhn has this series and also written Barbie comics, collaborated on comics for Fresh Romance and written several essays on Asian American representation. I've been fortunate enough to listen and meet her at local LA book events. She's pretty rad!
Read more of my book reviews and musings on my blog, Confessions of a Pop Culture Addict.