A new year, a new Tingler.  (NSFW OBVS)
What in seven hells possessed me to start this tradition?  But in fairness, how could I possibly resist THIS:
So our story begins with Greg Henderson speeding down a desert highway, cool wind in his hair, warm smell of colitas, rising up through the air. (I assume this applies to desert highways in Arizona as well as California).  As Greg hustles to get to a big car show, he makes sure to let the reader know that he's not just some loser.  His car "…isn't an extension of some lacking self-esteem…", but his form of artistic expression.  Unfortunately, Greg's cherry-red penis metaphor is now covered in mud, but a kindly show employee directs him to a nearby secret car wash. When the attendant finally pops up, we are treated to yet another glorious Tingle intro:
From out of nowhere comes a strangely dressed man, wrapped from head to toe in a long dark coat […] Atop his head is a wide brimmed hat that covers most of his face, which is even further obscured by a pair of dark sunglasses.
The Muppet Man car wash guy refuses Greg's money, insisting that it's nice to finally have some company out here in the boons.  After the standard (but even better!) drive-through wash, dude proceeds to scrub away at the wheels with his BARE HANDS.
[…] this man is using no soap other than the chemicals that appear to be emanating from within his hands.  […] the hands themselves are rather strange, not the shade of any earthly skin tone, but bright white with swirls of red and blue.
Oh my sweet baby Jeebus, here we go.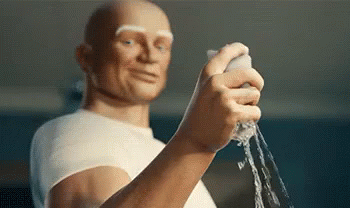 Slowly, carefully, the mysterious figure begins to slip out of his clothes to reveal his muscular body.  I recognize him immediately, a massive, sentient pod of laundry detergent in swirling primary colours of blue and red.
*DED*
Clueless Greg cannot understand why such a remarkable paragon of spotlessness is hiding out in the middle of the Arizona desert, instead of monopolizing the laundromat industry, and our friendly scrubber has to break the horrifying news:
"My people…laundry pods," the sentient cleaning tool says. "We're in great danger.  People have been eating us left and right.  There's not many left."
Our friend the laundry pod finally introduces himself as…Tine Ulbra.  TINE MOTHERFORKING ULBRA.  Oh Dr. Tingle, I do love you.
Greg can't help but appreciate the rippling muscles and toned bod, and soon realizes that the attraction is mutual.  As Greg grips Tine's plastic packaging, the laundry pod groans, which leads to Greg taking a turn eating a laundry pod, and demanding to get slammed in the butt.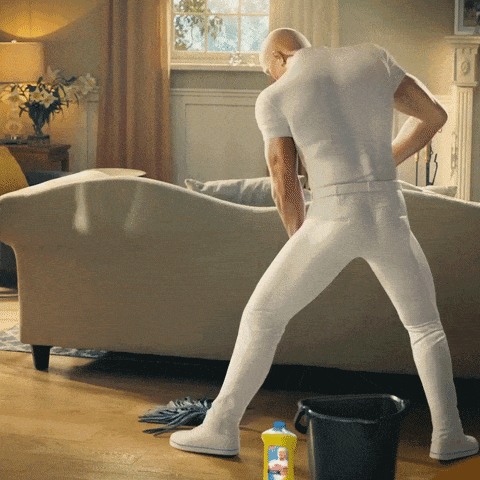 The two lovers then proceed to have mind-blowing sex on the hood of Greg's car, while it goes through the car wash:
[…] our barrage of kisses met with a barrage of powerful water jets.

"Clean me you sentient detergent pod fuck!"

By now the two of us are tangled together in a mess of soap and water, a pile of suds and cock that refuses to slow down.
As his shiny new boytoy starts to head back to the car show, Tine decides that he's finally done hiding.  He wants to stay with Greg, to get back to civilization and make it sparkle.  As they drive into the sunset, Greg realizes that their car wash tryst has wiped away all of Tine's red and white accents, leaving him stark white and no longer resembling a piece of candy.  As the laundry pod laments that his life would have been so much easier if he had just been manufactured that way, Greg comes up with a plan:
"What if we wrote an erotic novel about it? […] Sex sells, right? Maybe someone at your company could read it, and they'd stop making detergent pods so colorful and candy-like!"
So there you have it.  Chuck Tingle's version of an after-school special, and possibly the best public service announcement of all time.  Don't eat Tide pods, kids, or else they won't be able to grow up, own laundromats, and grant life-changing orgasms.
Honestly, this story was AMAZEBALLS.  This is bar-none the best Tingler that I have ever read, and this is one I would actually encourage other people to read.  It's well-written, short, fun, and only a bit graphic (comparatively), so if you've ever wanted to sample Tingle's oeuvre, then Slammed in the Butt by My Handsome Laundry Detergent Pod is definitely my suggestion.
Which brings us to my conspiracy theory – Dr. Chuck Tingle is no longer a mere man, but has become an entity.  Like Zorro or the Dread Pirate Roberts, the mantle has passed to another.  I firmly believe that, like Ann M. Martin and Francine Pascal before him, Chuck Tingle is no longer a single author, but a network of ghostwriters.  Honestly, it's the only thing that could explain a) the speed with which these books are churned out, and b) the complete shift in writing style and quality.  This story was miles better written than the other ones I've read, with adjectives and synonyms, and nary a grammatical error in sight.  I think that there exists a "Tingle Template", and multiple authors add their own skill and style to it.  If I'm right, and a Tingle minion is out there reading this, IS THERE SOMEWHERE I COULD SEND AN APPLICATION?!?
Ahem.  Now I leave you with the only thing gifted to us by Tide that is better than this book…
More quotes and gifs in my full review…