I completely adored Aslan's last book, Zealot, which examined the historical evidence we have for what Jesus of Nazareth, the historical Jesus, would have been like when you strip away all the modern beliefs and assumptions. It was incredibly fascinating and Aslan took us through the evidence piece by piece, drawing conclusions or best guesses along the way. Although I enjoyed God, it definitely wasn't what I was expecting. I was expecting the same measured look at historical evidence and then conclusions drawn from that evidence. What it really was was a look at some solid historical evidence and a lot of speculative history. Although Aslan is a great narrator of his own work, I wish I had borrowed a hard copy instead of the audio version. That way I would have been able to chase down footnotes and separate the speculation from the hard history. Listening to the audio, I would just narrow my eyes every so often and wonder what the source was on a particular assertion.
Aslan is definitely coming at this subject from a personal angle. He started out Muslim, converted to Christianity, later went back to Islam, and now has moved on to Sufism. While presenting a humanistic narrative of how belief in Gods formed and then how belief in many Gods slowly turned to belief in one God in many places of the world, he mirrors that narrative with his own religious journey. I'm an atheist and don't really care what people believe as long as it doesn't hurt others, but I did find it a bit off putting how he puts forth his own journey as the inevitable, logical conclusion.
And so, at last, we arrive at the inevitable endpoint of the monotheism experiment – the climax of the fairly recent belief in a single, singular, nonhuman, and indivisible creator God as defined by postexilic Judaism, as renounced by Zoroastrian Dualism and Christian Trinitarianism, and as revived in the Sufi interpretation of Tawhid; God is not the creator of everything that exists. God is everything that exists.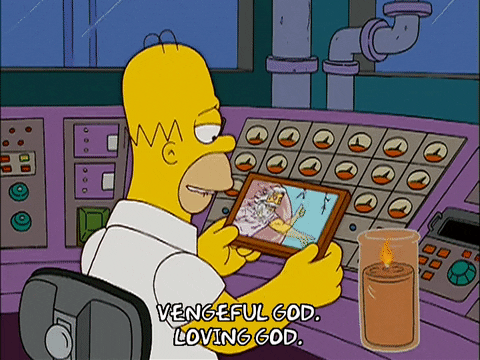 I personally see belief in many Gods as being more logical than God being everything. This world and the craziness in it would make so much more sense if there were some fucked up Gods using humans as their playthings.
Even with the personal touches to his arguments, I really did find this book interesting. He touches on a lot of historical evidence for the development of religion and spiritualism. It was fascinating thinking about humans thousands of years ago and what they may have believed.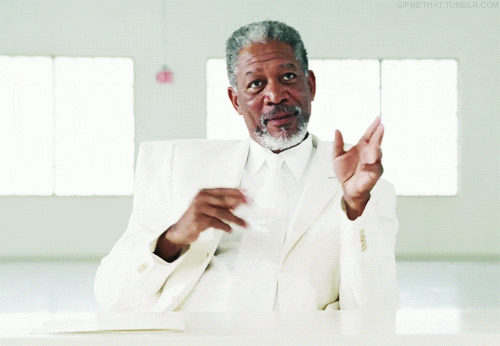 My major gripe with this book was that he spends much of the book talking about how much of humanity went from believing in many Gods to just one God to represent humanity. If just one male God is going to be representative of humanity, I think it might be important to consider why and how a dude became representative of all humanity. Aslan doesn't touch on gender much at all, but it seems like it's an important point when you're talking about how God does and doesn't reflect humanity as a whole.
Anyway, I think this would be a good pick for readers who are both interested in religious history and are open to hearing things that may contradict their world view.