We're back on Serenity!! Leaves on the wind takes place after the movie Serenity.  Our gang is in trouble after the big reveal, they are hunted by the confederation, obviously, but the resistance group has also taken an interest in Mal. They want to make him their front figure in order to inspire the masses into an uprising, sort of like the Mockingbird in the Hunger Games I think.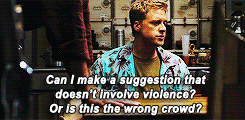 I honestly couldn't say much about the plot. This is definitely a character book. Fans of the series want to spend more time with the characters and the creators respect that. We get to see Mal and Inara finally gettin' together, as well as Kaylee and Simon. Jubal Early returns. Jayne has a little redemption arch after leaving the group. He wears his hat #squee.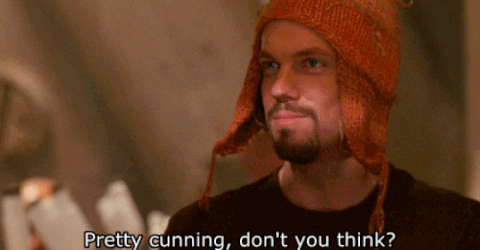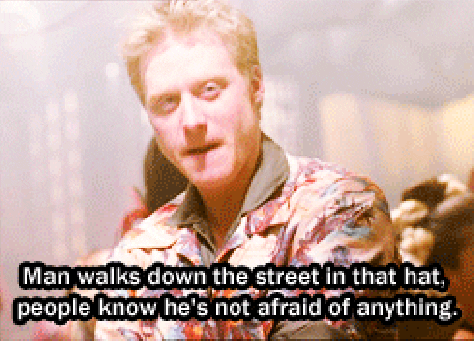 Since the book takes place after the movie something very important is missing. I will not lie, I was worried that I would enjoy the world less without Wash's terrible Hawaiian shirts. The book handles the loss amazingly. Wash is still there, he's still a part of their lives in their grief, but the grief is not overshadowing the plot. The first time we step onto serenity the dinosaurs are there on the dashboard. It's a small thing, but it feels like they were put there by someone to make sure Wash was always there, flying Serenity.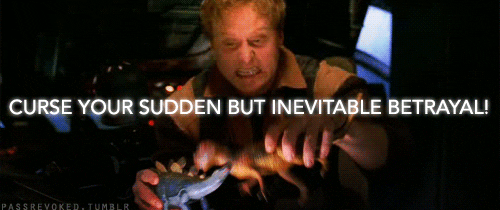 I'm a leaf on the wind…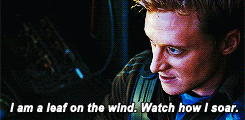 TOO SOON.